News
Beware of false Windoor offer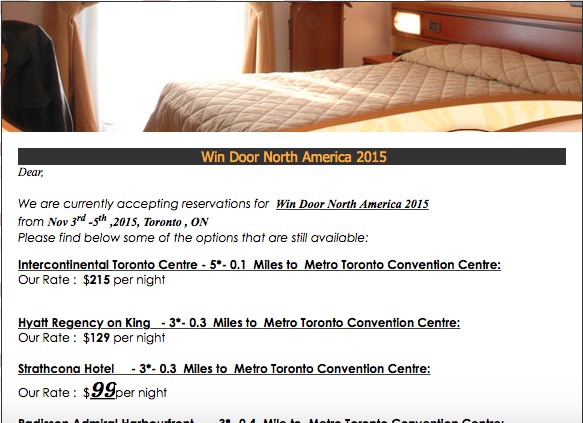 May 26, 2015 – Some who have attended Windoor in the past are receiving emails like the one pictured claiming to offer accommodation on behalf of Windoor. The emails come from "CBS International." Show organizers wish to inform the industry that they have no arrangement with CBS or any other organization to offer hotel reservation services and that these emails are likely fraudulent. Windoor attendees are strongly encouraged to deal directly with their hotel of choice to make reservations.
Windoor does have blocks of rooms reserved for attendees at nearby hotels. For details and rates, visit windoorshow.com.