March 5, 2018 By Patrick Flannery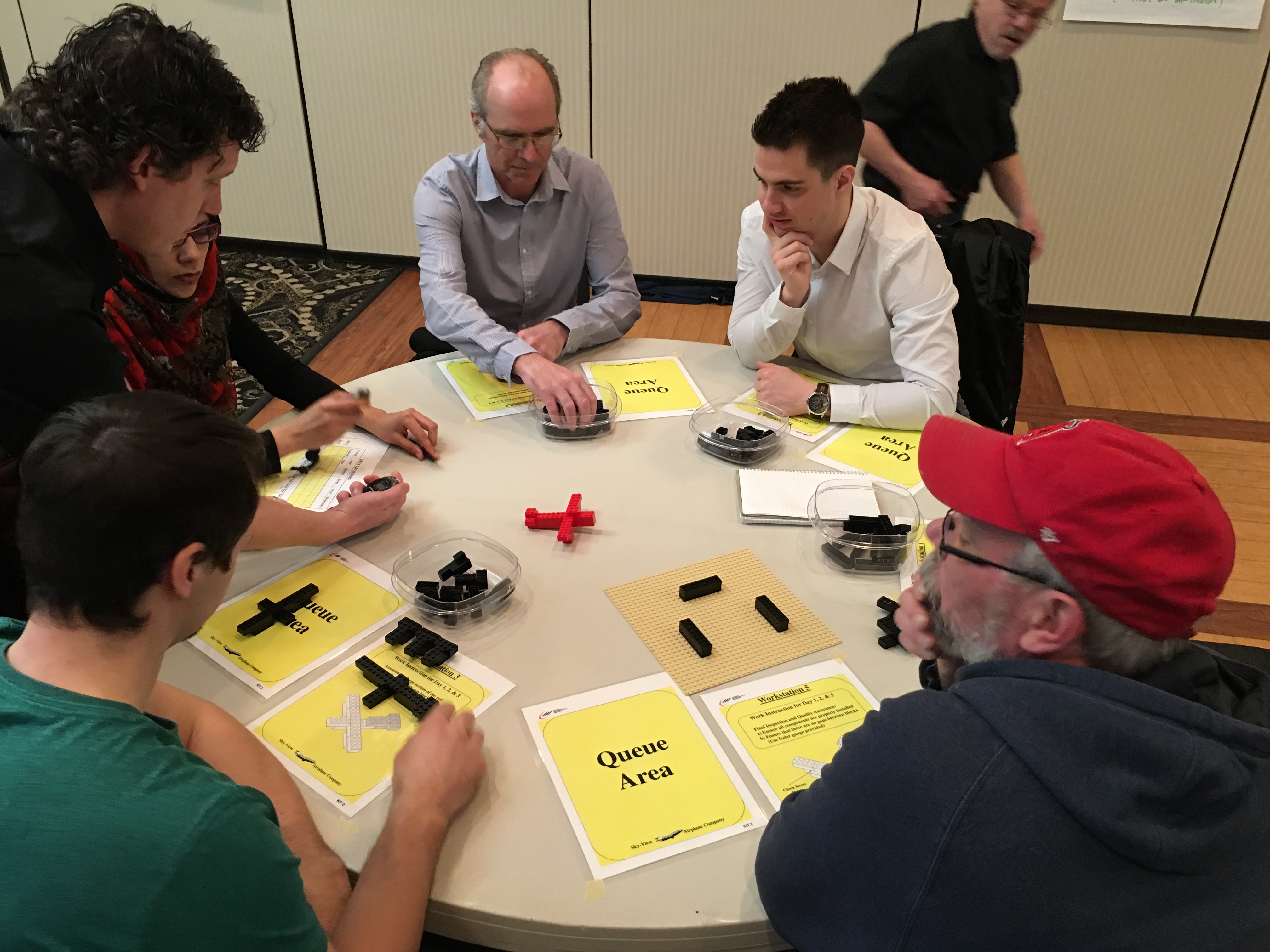 One reason to go to industry events is to get a sense of the issues and trends concerning your fellow window and door people, and FenCon18 in Winnipeg last week certainly provided that. Disruptive technology, continuous improvement, product standards and labour challenges are top-of-mind for owners and mangers in our industry today, if the presentations and discussions around the conference were any indication.
The education program put together by show chair Al Dueck of Duxton Windows and Doors – expertly executed by Nancy Zubriski, Fenestration Manitoba association manager – reflected these priorities and did a great job giving attendees learning tools, discussion points and food for thought about these issues going forward. The event attracted about 130 attendees to 13 educational presentations in three streams the first day, followed by three half-day workshops the second day. FenCon18 was supported by 25 sponsors, some of whom exhibited at tabletop displays in the main presentation room.
Fenestration Manitoba went the extra mile in bringing in Jim Harris, a professional management consultant and speaker, to deliver the lunch keynote and moderate the opening plenary on automation integration. Harris is a big thinker who got the room understanding the concept of disruptive technology with his example of the self-driving car. Most people look at automated vehicles and imagine how nice it might be to watch a movie during the commute into work. The job of a business owner is to imagine what might happen to car insurance providers, parking lot owners, the entertainment industry, truck and taxi drivers, and many, many others when vehicles are far safer and can be sent away to pick up paying passengers when their owners aren't using them. Threats and opportunities will be everywhere, including the elimination of entire market sectors and the creation of new ones. Harris invited the room to think about what these and other emerging technologies might do to the window and door industry and to take steps to invest in their businesses to be ready. The conference presented many opportunities to do just that with a panel discussion about integrating automation and enterprise software, and seminars on ERP, industry 4.0, and manufacturing automation.
One highlight of the conference was Jon Eakes, familiar to many as Mr. Chips on CTV in the late '70s, introducing his rainscreen-concept window installation detail designed to prevent water damage around window frames. Eakes' ideas drew a ton of discussion that spun out from his seminar into a smaller, invite-only round table to evaluate the feasibility of the approach. There appear to be some kinks to work out, for sure, and it's doubtful that all installers would appreciate his elimination of flanges in favour of shims and sloped sills, but most looking at the concept agreed the general idea of allowing air to flow between a jamb extension and the sill would allow for better drainage and drying. Dueck did an impressive job of assembling an all-star cast of technical professionals to attend the meeting, including commercial and residential building engineers, window fabricators and installers and even door manufacturers.
Continuous improvement practices – of which Lean is the best-known – continue to be a subject of a lot of discussion but rather less implementation in the window and door sector. FenCon18 made its contribution to rectifying this with a seminar plus a full day of workshops on the second day hosted by Ian Marshall of the Canadian Manufacturers and Exporters Association. The seminar was presented by Al's daughter, Aynsley, who has led the continuous improvement efforts at Duxton and impressed everyone with her depth of knowledge and ease communicating the difficult material. Marshall's workshops included the Lego building exercise where teams were challenged to put together airplanes according to a plan, then to analyze their process and make improvements. Takeaway: Reading instructions may not be this industry's strong suit.
There was also a half-day workshop on implementing ERP software introduction and changes presented by Serge Rondeau of WTS Paradigm and Matt Batcha of Fenetech. The practical tips offered there helped to address one of the biggest barriers to adoption of productivity-enhancing software by this industry – the difficulty in collecting and organizing information. The workshops were an interesting innovation by FenCon18 offering a chance for attendees to take a deeper dive into critical issues and walk away with some advanced learning applicable in the real world. Attendance was solid, with about 30 people in each session.
Use of marijuana in the workplace is the topic that draws best, but the discussion is really taking place inside the larger context of changes to provincial labour rules that are altering the relationship between employers and employees across the country. Minimum wage hikes, expanded responsibilities to accommodate disabled workers, duties to provide more leave – all are impacting our industry with varying effects. FenCon18's program took a look at these, too, while getting across the message that anything window and door fabricators can do to increase their productivity will leave them better positioned for the future.
"It was truly a great conference," commented Rick Pries of FenestrationPro. "The networking was very good, and was not limited to networking with companies from Manitoba. I was able to connect with companies from all across Canada. The keynote speaker was great! Very thought provoking. The Thursday sessions I attended were very good. The only challenge was deciding which streams to attend. The workshops on Friday were very informative. I attended both CI sessions, and Ian was very engaging and interesting to listen to. My overall rating would be 4.5 out of five. A job well done by Fenestration Manitoba."
"We at FenCon are extremely grateful for the confidence placed in us by attendees, sponsors, exhibitors and speakers," says Al Dueck, president of Duxton Windows and Doors. "We have worked long and hard to create a specialized window and door manufacturing conference in Winnipeg and believe that the interest supports the objective. It is our belief that that topics or techniques such as Automation Technology and Continuous Improvement can be developed further for the benefit of our industry. Renewed and bigger commitments for 2019 lead us to open doors and windows towards an even bigger and more informative FenCon19! Stay tuned but circle March 2019 as a special opportunity to again be engaged by some VERY bright and talented experts on window and door manufacturing in Winnipeg!"
For more information
Photos on Facebook
Fenestration Manbitoba
---
Print this page