Articles Community Events & Shows
FenCon18 offers roadmap to learn and help solve the NAFs environment
January 22, 2018 By Al Dueck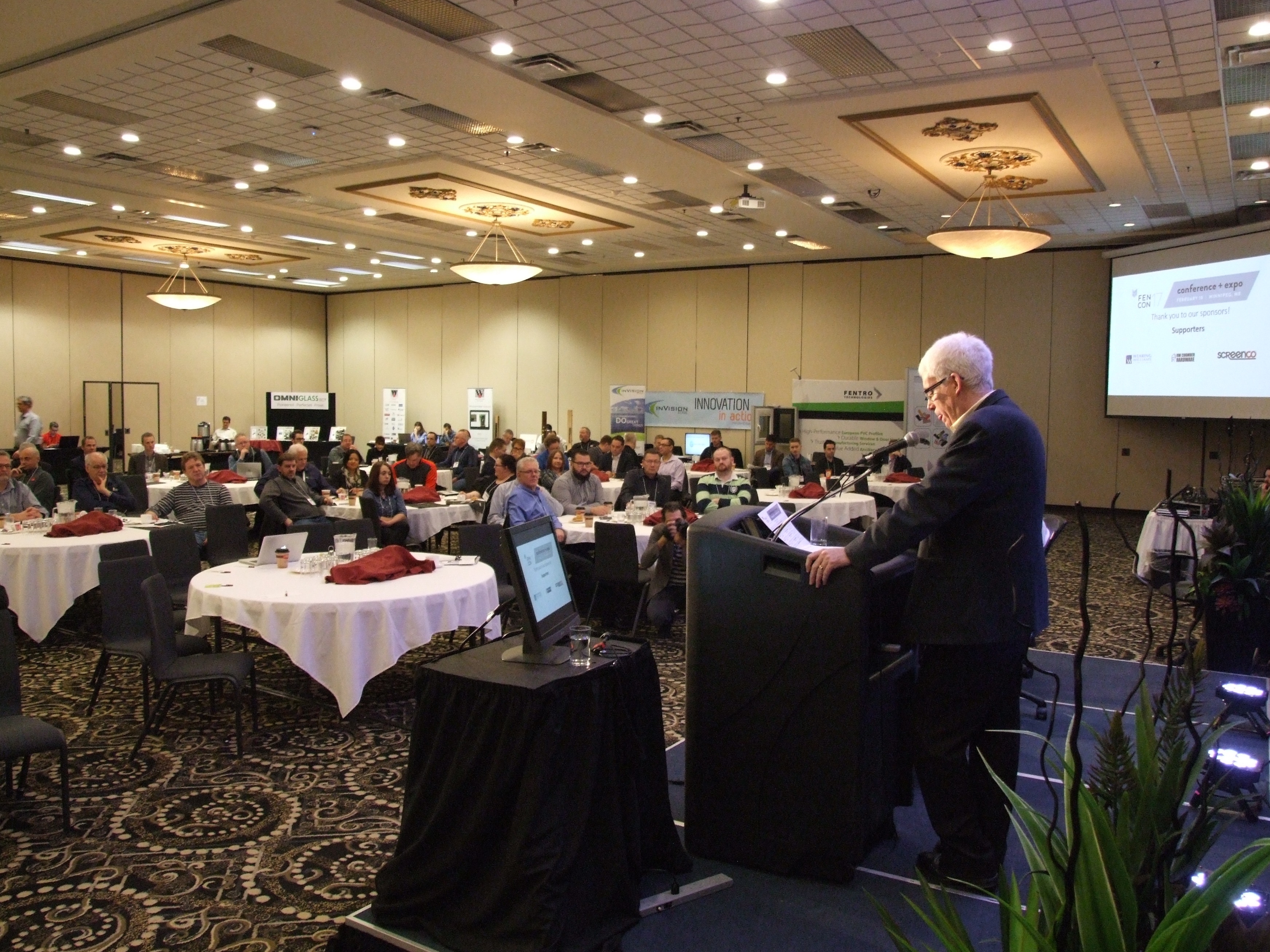 Jan. 18, 2018 – There seem to be a LOT of people in Canada who are very frustrated by the state of the industry as it relates the NAFS regulation dilemma – or whatever you want to call it. In a nutshell, a very important element of the Canadian window manufacturing and marketing environment began to change at least 10 years ago. To this day, the response to those changes has been mediocre. There is more than one theory but www.FenCon18.com will deliver some more important components to solving those issues. Furthermore, several sessions at FenCon18 will solicit and entertain the input of window and manufacturing leaders!
FenCon18 will deliver 2 highly valuable seminars led by 2 very experienced, knowledgeable experts on the topic. Joe Reed, a senior manager with Intertek, brings a wealth of knowledge as it relates to guiding testing programs created for the benefit of window and door manufacturers. Dave Goldsmith, a senior engineer at Plygem Windows in Calgary, brings many years of experience from the window and door manufacturing industry. The two sessions are designed and intended to solve two different issues but at the same time provide some much needed input to solve the bigger problem – how to become ever more compliant at a business like cost!
The first "how to NAFS" session will provide some straightforward, common sense advice on how to approach the development of a testing program that will allow an effective NAFS labeling program. Joe has worked with many different companies in developing effective programs. In fact, Intertek has created a fairly simple spreadsheet to speed up the process of evaluating different window configurations for compliance. Dave will add to this program with examples of how Plygem has developed their approach and program in an effective manner.
The second "how to NAFS" session will address a "black hole" in the system which seems to revolve around composite mullions. The current regulatory environment has developed with the addition of AAMA 450. While this has provided a reasonable approach to dealing with combination mullion evaluations without excessive amounts of testing, the industry has stumbled with a large gap in the "composite mullion" configurations. Dave Goldsmith, an experienced member of the AAMA document management committee has been charged with the responsibility to come up with recommendations on how to develop another category or AAMA 650 to deal with this challenge. Dave and Joe will join hands in the description of some alternatives as well as soliciting input from the industry.
On another note, there is ANOTHER opportunity for participation in FenCon18. We believe it would be very beneficial for a special session on how implementation from concept to window production "stickering" has been effectively put into place – taking the mystery out of the equation. Conceptually, this session might be a combination of a medium size manufacturing company and possibly a focussed consulting company to provide some very practical advice on how to encourage and accelerate the broader implementation of the entire NAFs program amongst a high percentage of Canadian window and door manufacturing companies – especially those troubling "oddities" such as over-size doors – from sliding and swinging doors to various composite mullion combinations.
Is it possible the process of additional knowledge, access to spreadsheet ideas, specific practical examples and conference interaction would advance this in a very practical and productive way? We think that would be an excellent and rewarding result!
For more information
www.fencon18.com
---
Print this page