August 2, 2017 By Patrick Flannery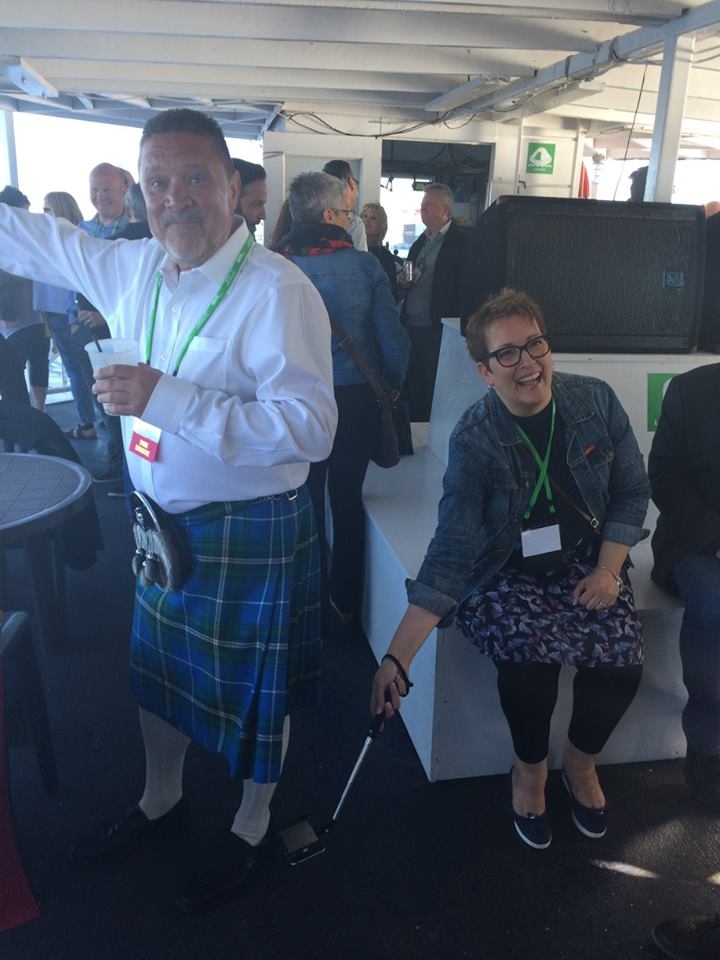 Dan Darcy of Dan Darcy Associates has announced he has made donations of $715 and $500 to Feed Nova Scotia on behalf of Fenestration Canada and its management group, Zzeem, respectively. The Fenestration Canada donation was collected at the association's annual general meeting in June.
Darcy wore a kilt throughout the event and struck on the idea of fundraising for the charity at the lobster dinner event after fielding several questions as to what he was wearing under it. He proposed that he'd reveal the answer at the end of the night in return for donations. It can now be revealed that Darcy was in fact wearing his kilt in full observation of Scottish tradition.

"I have been a big supporter of Feed Nova Scotia for many years now," Darcy explains. "It started around 1997 when my wife and I had our first neighbourhood Christmas party. On our invitation we asked that everyone bring non-perishable foods so that we can do our part in helping Feed Nova Scotia stock their shelves. Anyone who knows me is aware of my commitment to this cause. When I am entertaining a client or out for dinner with my family and friends, if there are any leftovers on the plates, I ask the server to put the food into a take out container and then I take it to the streets and find a homeless person in need of a meal. This is something my wife Liz started years ago and I jumped on board with it. So many of us are fortunate enough not to worry about when and where your next meal will come from. It's just the right thing to do."
According to the Feed Nova Scotia website: "Our mission is to feed Nova Scotians in need and reduce that need. To achieve this, we distribute 2 million kilograms of donated food to our member network of 147 food banks and meal programs across the province. But our role also extends beyond food. We support our members as they build capacity to serve their communities, and we help raise awareness of the challenges hunger and poverty create each day for thousands of Nova Scotians."
Darcy was inducted as a fenestration industry Pioneer by the association in 2012.
For more information
Feed Nova Scotia
Fenestration Canada
---
Print this page