September 29, 2020 By Fenestration Manitoba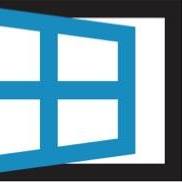 Fenestration Manitoba has announced a virtual education session for the Canadian window industry titled "Cybersecurity for The Manufacturing Industry."
2020 has been one of the most astounding years in recent human history – destructive in many ways, challenging in others, breathtaking in human resourcefulness. Carefully constructed information systems were "destroyed" rapidly as staff moved from corporate offices to "secure home offices," creating further avenues for a variety of CyberDisruption from a variety of sources.  We're becoming used to change as a society and as organization leaders.  However, 2020 brought change with a breathtaking speed that has forced leaders to access the brightest specialists in their field and FenMan offers the Manufacturing Industry access to the very leaders in that field, giving them an opportunity to reduce the risk of a wide range of "cybercrime" . . . through to including massive CyberRansoms. Risks of complete factory shutdowns for days or weeks or for literally millions can devastate your operation or possibly be avoided/managed with the right input/resources.
Event date: October 14, 2020
Time: 12:00 pm to 1:30 pm (CDT)
Location: Virtual Zoom meeting
This virtual event will feature CyberSecurity expert Jay Heidecker. Topics will include a discussion on security threats, ransom attacks, protecting your information and more. Heidecker is the founder of Seekintoo. An experienced cybersecurity guru, he has worked across multiple cybersecurity disciplines in both large and small companies in North America. With relevant storytelling as a core skill, he has built and executed thought leadership and security operations programs based on over a decade of experience in data analytics and pattern discovery. Jay maintains a close eye on strategy and development of solutions to help customers recognize and mitigate cybersecurity risks.
Agenda:
Introductory Statement
Speaker – Jay Heidecker
The event will wrap up with some short "elevator pitches" from the industry sponsors who have made the event possible.
Join Fenestration Manitoba for this short Virtual Education Seminar on cyber risks. This session should be of interest to window manufacturing leaders, but also a wide range of designers, energy evaluators, building envelope experts and government policy leaders and implementers.
There is no charge to attend but registration is required.
---
Print this page