News Community Events & Shows
Fenestration Manitoba Zoom event to discuss pandemic adaptation
November 25, 2020 By Al Dueck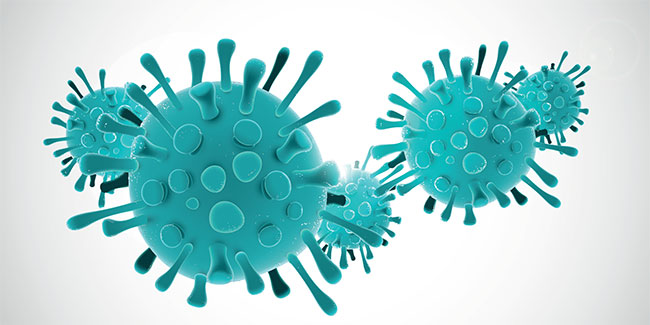 It seems the world has talked a great deal about all the office workers who have vacated their working world and have been able to do their work virtually out of their newly discovered home offices.  However, those who make things for a living realize that this is definitely not possible if you are operating a window or door or insulating glass or other component factory. The crisp reality is that we are having to adapt and adapt rather dramatically and quickly while attempting to maintain a healthy, viable work place in many different ways – at least until some time next summer or fall when it is expected that COVID-19 will hopefully be fading away.
Fenestration Manitoba is hosting another Zoom event (many new terms are becoming standard fare!) on Dec. 8 at noon CDT (Winnipeg time) to present some of the latest technology and ideas that are being implemented in the physical workplace.  As just one example, both JELDWEN and All Weather Windows have experience with newer tracking technology from SafeTeams whereby their working and management teams can attempt to reduce or control the exposed/contact time. Long-time Fenestration Canada leader Lisa Bergeron (JELDWEN), Jillene Lakevold, VP Manufacturing (All Weather Windows) and Chris Howell, Director of Operations (Alliance Door Products) have agreed to join us virtually as panelists to launch the conversation.
It seems many factories have implemented standard elements such as 100% masks and physical distancing and controlled break times. Yet, it seems one often discovers some more ideas of how this type of thing can be achieved in some combination of effectiveness and yet not discouraging for the actual physical workers.  Example: if you close the lunch room, where do people store and/or re-heat their lunch and/or find a sensible, comfortable place to eat??  And if you can't even easily talk or smile at fellow workers (never mind socialize or share beer with somebody), how do you manage to sustain the positive attitudes that were less challenging pre-COVID?
There is much talk about supply line problems and certainly there has been some disruption, if nothing else due to the crazy cycles of unknowables.  However, the industry would also appear to be hurting itself to some extent by overcompensating and pre-ordering even more materials to avoid shortages, all the while simply causing even more lead time issues for themselves and other producers.  Will this simply become another roller coaster element that compounds the other issues?
There has also been much discussion of transporting COVID-19 across borders which consequently creates concern about interaction with the trucking/transportation Industry.  However, without trucking and transportation we're all shutdown. So creative and positive people have even taken to providing snack packs"and coffee/drinks and/or pre-loaded VISA's to demonstrate our appreciation for truckers' role in keeping the economy rolling.
Perhaps the most important issue at this juncture of our interplay with COVID-19 is the psychological/sociological one. Factory updates that used to feature in-person presentations are increasingly difficult. Christmas is coming and there probably won't be many – or any – Christmas dinners and events.
FenMan's Dec. 8 event will create some engaging discussion about how we as leaders can be the most effective, positive factor in our attempt to keep an important part of our economy functioning safely and effectively. Register early and be a part of it as there is a 100-person limit. Also, consider pre-submitting some ideas that you've discovered in managing work places and we'll enter your name in a draw…which might feature a ticket to the next live Winnipeg Jets game!  (yes, NHL will also return sooner or later!)
---
Print this page