October 31, 2017 By Al Dueck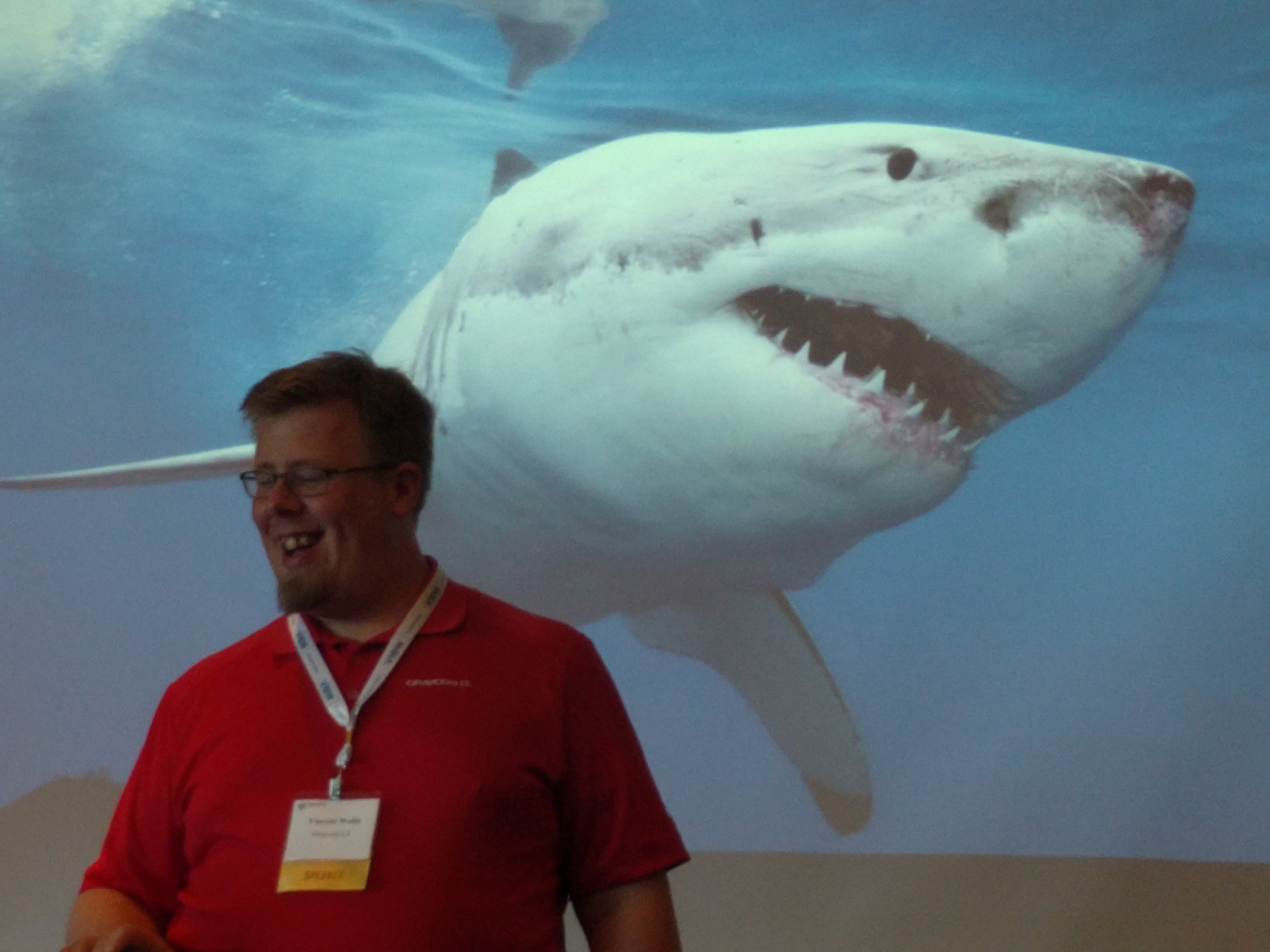 In a modern era where knowledge is generally accepted as key, it would seem to make perfect sense to invest critical time and energy targeted in that direction. Events such as the Fenestration West 2017 industry conference 2017, a one day conference in the B.C. lower mainland on October 26, offered a unique opportunity to learn from some cutting-edge urban leaders an d enjoy some of the world's most amazing sites such as Whistler. Cutting-edge urban leaders? Just talk to Chris Higgins for a few minutes – looking like a bearded evangelist of environmentalism – and you come away a smattering of an understanding of the passion and commitment and connection to organizations such as C40.
It is a fact that the Canadian fenestration industry is rather diverse, a factor certainly of Canadian geography but also affected by history. The great distances and variety of architectural influences combined with diversity of weather adds further to the difficulty of achieving a higher level of national integration and consistency in terms of building codes and energy guidelines/regulations. Consequently, it is even more encouraging to see these well attended events with a sizeable contingent of organizers, representatives and experts from Fenestration Canada – including current Fenestration Canada president Lisa Bergeron of JELD-WEN – as well as industry people from other regions. In fact, a sizeable primary meeting/gathering room was pretty much sold out for the opening comments from the leaders of the Fen-BC.
Eric Cantania of RDH Building Science launched the formal presentations – following FenBC formalities – with a presentation on Passive House and how it can impact multi-storey projects while recognizing some important differences versus typical residential projects. The intro presentation was a solid start to the day as it brought an important base understanding of the concepts while also incorporating the importance of high quality fenestration. Passive and related high performance were omnipresent during the day and it seems to have its roots in B.C. to an excellent commitment from the City of Vancouver to a real leadership position.
The conference offered an array of topics of wider interest through a mix of three different streams of presentations in three different very nearby seminar rooms, most of which were fully attended and brought an interest from a varied audience: architects to manufacturing personnel to government personnel. The first seminar on my list for the day was Debbie Scharf's Implementing Canada's PanCanadian Framework on Clean Growth and Climate Change: A Market Transformation Strategy for Residential Windows. Debbie brought important insights into the national process that has taken place in recent months in response to the Paris Accord and how Canada intends to positively deal with this challenge. Debbie identified something of a road map whereby the aspirational goals of the program will allow the window and door industry to deliver considerably higher performing products while making a very important contribution toward reducing energy use and greenhouse emissions in the building sector. It should perhaps be noted that sizeable portions of Canadian industry is currently capable of providing these performance levels and as such, the considerations of broader awareness and acceptance of these products may be as important a consideration as any.
The conference then shifted back to the main meeting room – as it did several times – and allowed the City of Vancouver to deliver an update on code requirements for several different segments of multi-storey residential buildings up to six storeys. It is perhaps noteworthy that the City of Vancouver appears to be a rather important driver of building considerations and again relates back to a standard driven by that cutting edge C40 concept. Another repeated pattern that was present was a reference to a longer term outlook which from a business investment point of view is obviously a positive factor given an opportunity to a more reasonable planning horizon.
The next stream of particular interest to a window manufacturer was a panel presentation/discussion on product certification led by Terry Adamson, Westeck Windows. Terry represents an important connection to the broader Canadian considerations as this is where the NAFs codes impacted first. It would seem that the lower mainland market area has struggled most extensively with the various processes involved as leading and larger window manufacturers have invested heavily in testing and compliance. At the same time, it is quite apparent that the building and architectural concepts have stretched the abilities of the community to make sense of all the considerations. Building owners have worked with designers to "bring the outdoors in" with ever larger window and door assemblies, not all of which have achieved the level of testing as required. As noted by Robert Jutras, CLEB Laboratories, "It is true that something like 80 per cent plus of the fenestration product fits a 'standard' description. However, a very high percentage of those projects incorporate what would be described as 'custom, larger, unique' configurations that don't fit the typical tested product."
Panelists Gary Smith, who handles marketing and communications for the Australian Window Association, and Jason Seals, certification manager for the American Architectural Manufacturers Association, brought the perspectives of their unique experiences including some occasionally humorous examples of definitely non-conforming installations. Terry then led the discussion with some specific questions as it relates to the possible impact of certification concepts. It is notable that the discussion led back to the 450 provisions as well as the possible extension of this process to another variation which is being developed by AAMA. The combination of Dave Goldsmith, a Plygem technical engineer in Calgary and AAMA committee member, as well as Ottawa-based Jeff Baker, the national "guru" on codes, added specifically to the discussion. One of my questions and thoughts definitely tended towards the concept that the industry needs to find a practical, common-sense solution for the custom elements rather than adding further complexity and potentially extraordinary cost for the complying companies. It is clear that there is a very necessary need to solve the inconsistency in the market place where non-complying products are being provided by both programmed companies as well as "non-complying" fabricators.
The event moved back to the main room for lunch and a keynote presentation on what was described as "one of the most important building regulations to come along in many years" in B.C., the BC Energy Step codes. Another common theme in this presentation was a concept of a longer term picture of the regulation environment that the building industry in B.C. will need to work within. Zachary May from the B.C. Building Safety Standards Branch described how the Step Code allows people to more easily both ensure they fall within requirements while considering the options to step up to higher performing levels as required a few years down the road. Equally importantly or perhaps more so, the newer approach describes how the intent is to create a different route to performance rather than the combination of prescriptive components and then "hoping it works in the end." In fact, it does make sense that today's modelling capabilities and building science knowledge should allow for the creation of a more sound concept in advance of putting the pieces together and hoping for the best. There seems to be some very sound logic to this process and guidelines and fits very well within the global/national concepts. It also repeatedly emphasizes the importance of high performance windows – high energy and airtight window systems delivering excellent fresh air access – something the Canadian window manufacturing industry can do and should develop further.
My journey at this event concluded with two additional sessions, the Kaizen Culture session by Christopher Leonard of the Kaizen Institute Consulting Group, and the shark-infested IT Security session by Vince Wolfe of Graycon. Attendance at these seminars unfortunately varied considerably as the IT seminar had two attendees while the Continuous Improvement session had a solid group of manufacturers albeit smaller in numbers. Chris led a spirited and multi faceted, involved presentation of what is kaizen and how it can and should impact company culture. Two of the most impactful elements of Chris' presentation were a demo of five volunteers combined with four tennis balls resulting in a memorable and remarkable "kaizen like" solution developed on the fly and videos of a very real life kaizen factory with results! There is no doubt in my mind that Canadian manufacturing can prosper in the longer term – especially something as relevant as fenestration in a demanding environment – but that it needs to incorporate the very latest in technology, both soft and hard.
Vince also delivered a memorable and in some ways simple and straightforward message on how to reduce the negative side effects of today's connected world. The very threatening shark hovering above his head in a slide was a perfect reminder throughout that there is this continuous element within an exploding online community that wishes to defraud you and your organization. Vince did an excellent job of reminding attendees – all two of us – that simply taking the three-second rule ("Don't just react") and looking for telling signs that the phishing email on your screen is trouble can keep you and your organization out of a lot of trouble. It was notable that he used examples of very experienced technology people who still got caught. Could it be that a simple reminder to office personnel could save thousands of dollars and many hours of lost time?
The focus on attending Fenestration events has also opened up the opportunity to get to know a greater variety of industry experts as well as touring supply and production facilities. Luckily, a large table of people from various parts of the industry and Canada enjoyed a dinner the final evening and for that we thank Zana Gordon, executive director of FenBC. And, thanks to the generous offer of Isbrand Funk, president of Euroline Windows as well as attendee of FenCon17, we took advantage of the opportunity to complete a quick tour of their amazing production facility. Isbrand is quietly but confidently proud of their achievements in creating a remarkably automated operation through a process of investing in excellent technology, ranging from software to very high-performance production equipment to testing and training. It seems only suitable to conclude a trip like this with proof positive that a remarkable Canadian manufacturing success story can be created while keeping a very sharp eye towards the future, ready to meet the needs of a Step Code culture!
For more information
Fenestration West
FenBC

---
Print this page