December 15, 2021 By NFRC
NFRC is happy to announce that membership has approved two new members to the Board of Directors. As NFRC evolves and plans for the future, the expertise of the Board of Directors guides the organization. We are excited to introduce Helen Sanders and Zachary Flora to the NFRC Board of Directors.
Commercial Fenestration Manufacturer or Supplier: Helen Sanders, Technoform, North America
General Manager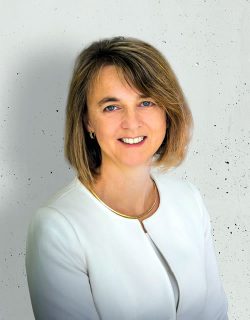 Helen has over 25 years of experience in the glass industry in glass coatings, insulating glass, and fenestration fabrication and performance. She has worked with a range of industry participants from architects and engineers to fenestration and glass fabricators through the full design, construction process, including testing and certification. She has also been active in the energy code development process (IECC and ASHRAE 90.1) and, developing code proposals and advocating for new code language at the code development bodies.
General Interest – Consumer Environmental or Energy Efficiency Organization:Zachary Flora, Center for Active Design
Vice President, Market Growth
Zach is an active Fitwel Ambassador working to advance healthy building practices. For the last 3+ years, he has worked for the Center for Active Design, operator of the Fitwel Certification System. He leads the growth and expansion of Fitwel, focusing on entering new sectors and new regions. Previous to Fitwel, Zach worked in strategic growth and relationship management for commercial real estate and technology companies. He has expertise in Non-Profit Administration/Management, Strategic Planning, and Green Building/Architecture.
These new board members will begin their three-year term in January 2022. Thank you to all NFRC members who voted and participated in this important process.
In addition, thank you for your contributions throughout the year. We are looking forward to all the work we will accomplish, and advancements we will make together in 2022.
---
Print this page