July 21, 2016 By Fenestration Review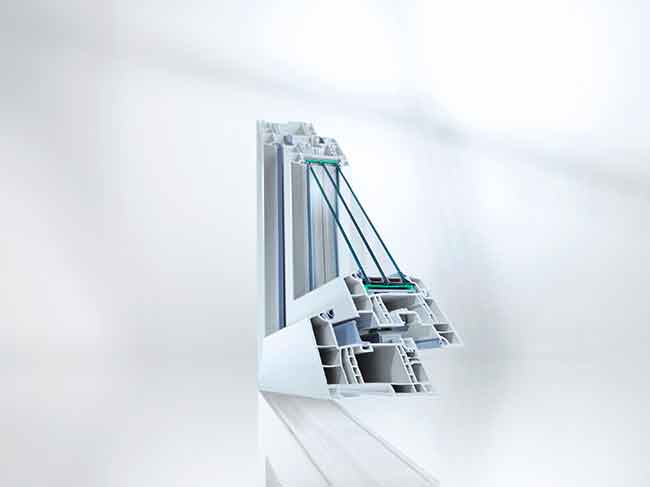 Sharpen your offering with these innovative products from top suppliers.
Entrenched in Canada
rpmroll.com
The heartbeat of Canada's manufacturing hub is found in southern Ontario and RPM Rollformed Metal Products is part of a made-in-Canada success story. With the sudden near-collapse of the economy in 2008 many manufacturers found themselves in a challenging situation. RPM Rollformed Metal Products quickly adjusted its matrix of offerings and spearheaded a restructuring plan that provided answers to global competition. With almost 30 years of challenges under its belt, RPM became stronger by adapting to support different manufacturing requirements. The new North American Fenestration Standard is an example of the kind of complex change manufacturers have had to face. With the fenestration sector forced to adopt this new standard, RPM was one of the first steel fabricating companies to step up and listen up. It heard what the industry needed and worked on solid solutions. For companies struggling to comply with NAFS, RPM is a great place to start. RPM has invested significant engineering hours with Canadian companies to offer the fenestration sector many solutions. Whether the process requires high-quality Canadian fabricated steel, RPM Climatech warmedge spacer or other fenestration commodities, RPM is ready to support Canadian window and door fabricators and their manufacturing requirements.
---
Strong without steel
na.rehau.com
The Geneo tilt-turn window and door profile system from Rehau offers reinforcement and strength without the use of steel. Geneo is a fully reinforced polymer window and door profile system engineered without the use of steel components. Geneo profiles are composed of Rau-Fipro, a proprietary fiber-composite material similar to that employed in aerospace and racing vehicles for its outstanding strength and load capacities. The uniquely engineered Geneo profile design features a patented integrated reinforcement system, with screw channels and additional lateral stiffening that ensure the highest degree of strength at all critical points of the system. Its slim-lined profiles promote generous glass surface exposure, providing notable gains in daylighting as well as an overall appealing visual effect. Geneo offers notable thermal insulation properties, with a rated value of up to R-7. The absence of steel components eliminates heat bridges typically caused by integrated metal parts, substantially improving thermal insulation, and making it possible to achieve U-values of 0.18 prior to employing insulating measures. With an integrated 3 1/4-in frame depth, multiple chambers and triple-pane insulating glazing, Geneo can aid in achieving building energy targets as stringent as those required by the German Passivhaus standard.
---
One hinge, two applications
northern-arch.com
For several years, Northern Architectural Products has been developing and implementing a new casement hardware program. This increases their already extensive window and door product line as well as further compliments their selection of weather seal offerings. NAP has created a locking handle and an incredibly strong two-bar hinge that is the first in the market capable of carrying mass weights including the heavier loads associated with the triple glazed windows on the market. The new Residential Pinnacle two-bar concealed hinge is available in standard 7/16-inch stack height and the new 436 Series Pinnacle heavy-duty hinge comes in 5/8-inch stack height with 200-pound certification. Withstanding load capacities of 150 pounds for over 8,000 test cycles, Pinnacle series hinges exceed AAMA 901-10 standards. Another interesting feature is the hinges' capability and certification to double both as a casement and project out (awning) hinge. This means one hinge to serve two applications. The hinge remains fully adjustable up to 9/32-inch or four millimeters via its elongated holes. Pinnacle hinges are available in Corro-Guard steel which has undergone 300 hours of salt-spray testing performed by a SCC certified lab. The coated steel will outperform 400 series stainless steel material for corrosion prevention. Additionally, the hinge is available in 304 (18-8) stainless steel.
---
Multiple sandblasting options
salemdist.com
Salem Flat Glass and Mirror presents the top of Fratelli Pezza's product line with the Mistral EV series sandblasting units. The Mistral 180-EV is solid, compact and user-friendly, providing high productivity despite very low electricity and compressed-air consumption. This machine offers several working options including shading and zonal blasting with one gun in the default configuration and a second available upon request. Featuring a new program developed by Pezza to produce the most sophisticated shading, etching and engraving, the Mistral 180-EV simply and easily guides the operator step by step through the programming sequence. The software allows programming up to 50 blasting areas, as well as to create and store up to 50 customized working programs. Operators have a choice of automatic or manual operation mode and the maximum working height can be doubled with the cabin open. Airtight rubber shelters at cabin opening prevent dust flow out to surrounding environment and a high-efficiency filtration system includes automatic separation of the waste dust from the abrasive material, which is then recovered and recycled. All Mistral EV models are equipped with a revolutionary system that limits the accumulation of electrostatic charge inside the cabin. With components and parts made of highly abrasion-resistant materials, the Mistral 180-EV is ensured optimal performance and long life.
---
Dog-proof vents
eltonmanufacturing.com
Elton Manufacturing venting door lite extensions are designed with low cost and safety in mind. The vent extension attaches to the bottom of Elton's existing 2236 or 2036 venting door lite. The two-piece construction makes it easy to handle during installation and is great for saving inventory storage space. The venting in the middle of the door offers a safer option for children and pets, and no more broken screens from the dog running through them! The center venting position also offers an easy lifting position. The 2236 vent extension is available now. The 2036 vent extension is almost complete.
---
Print this page