October 15, 2018 By Sawdac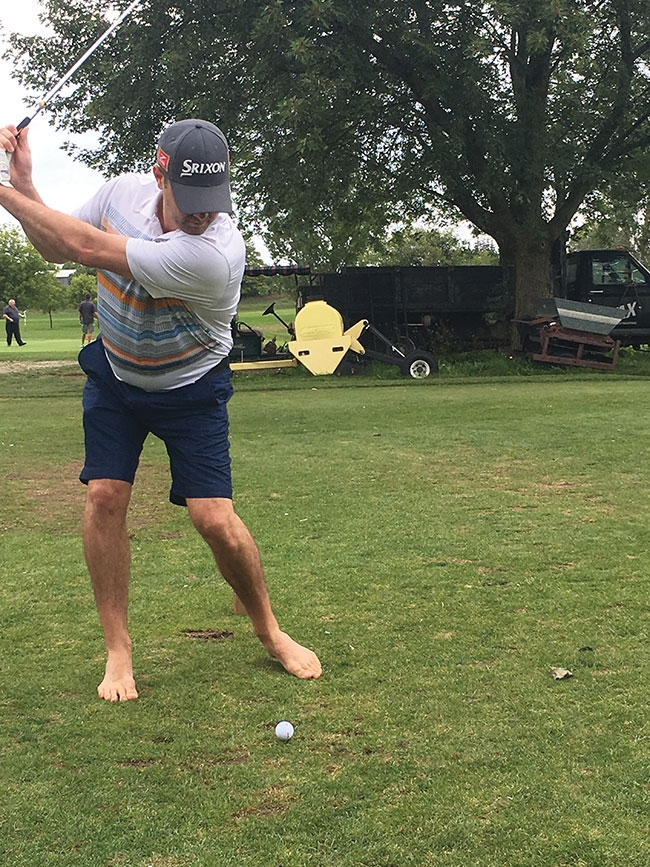 The first eight months of the year have blown up as the GreenON program has blown up.
Busiest year ever
The first eight months of the year have blown up as the GreenON program has blown up. With this we have focused on WindowWise seminar training; dealer and manufacturer advocacy within the industry and to the government; and helping our members with GreenON and IESO. The focus on WindowWise training has culminated in registrations for the program being through the roof. SAWDAC is still setting training dates so that installers acting at the last minute can get up to speed as they are in very high demand right now. Keeping up with the Green Ontario Fund program has been all-consuming and changing in focus over the past eight months. It has shifted from training to WindowWise consumer information and to extensive lobbying around the program cut-off dates.
---
RenoPlan
RenoPlan started off slow even with the huge sales volume from the GreenON program, but this has jumped drastically in the last four months. The financing deals have started to increase dramatically from the rebate program. Not only has the volume increased but also the average deal size. Any dealer that is looking to improve their business bottom line should be offering the RenoPlan program offered through their SAWDAC membership. We see an increase of 20 to 30 per cent in businesses that start to offer financing as an option. Our RenoPlan program has many different options for your customer to take advantage of. For information on this, please visit our website or give us a call.
---
Social Media
We are working on advertising through the SAWDAC site as we have had numerous manufacturers and suppliers ask about these options since we have had a huge influx in unique views to our site through the GreenON program. Gentek was the first to jump on board with this and you will see their logo on the site that links to their web page. If you would like more information about this, please email us.
We continue to use Facebook and Instagram as we want to capitalize on the views through our social media channels. It is one of the cheapest ways to hit the market with great insight and demographic information. We are looking to add and ramp-up an Instagram account as it is all about photos, which people love to see in this industry.
We are currently looking to bring in another co-op student to manage this piece of the business. We would suggest you look into bringing in a co-op as I hear a lot of people in the industry say they don't know how to use social media or don't want to tie up an employee's time with it. This is a great way to increase your social media footprint while working with the community, and Millennials love to show off their social media skills to their family and friends.
---
A fun day on the golf course
A relaxed and upbeat atmosphere prevailed at the SAWDAC golf tournament on Sept. 20 in Cambridge, Ont., with many of the participants clearly welcoming the opportunity to break away from this summer's grind of desperately trying to fill the glut of GreenON orders before the Oct. 31 deadline. Music played from golf carts, the beverage carts were popular and at least one golfer committed a serious dress code violation (see photo).
There was even a tour-like aspect as all 75 participants created a gallery on the putting green at the end of the day to watch Greg Gordaneer (Home Trust), Tony Ferreira (Royal) and Jesse Hilliard (Royal) putt off for second-place honours. Gordaneer took the contest.
Low score went to Alex Fairless, Cary Baldwin, Sean Martin and Dave Wellman of Ventralux. Ventralux may be spending too much time on the golf course, as Will Wellman, also of Ventralux, won long drive. Mario Cairo of Dorplex got closest to the pin and Greg Shirk took home a big bottle for winning the putting contest with proceeds going to Kids Can Play, a local charity that promotes participation in music, art and sports. The contest raised $260.
"I know a lot of people couldn't be here because everyone is so busy with GreenON," Jason Neal, SAWDAC executive director, commented. "But I think we had a great day anyway."
Here's looking forward to a great fall season!
---
Print this page