September 21, 2018 By Patrick Flannery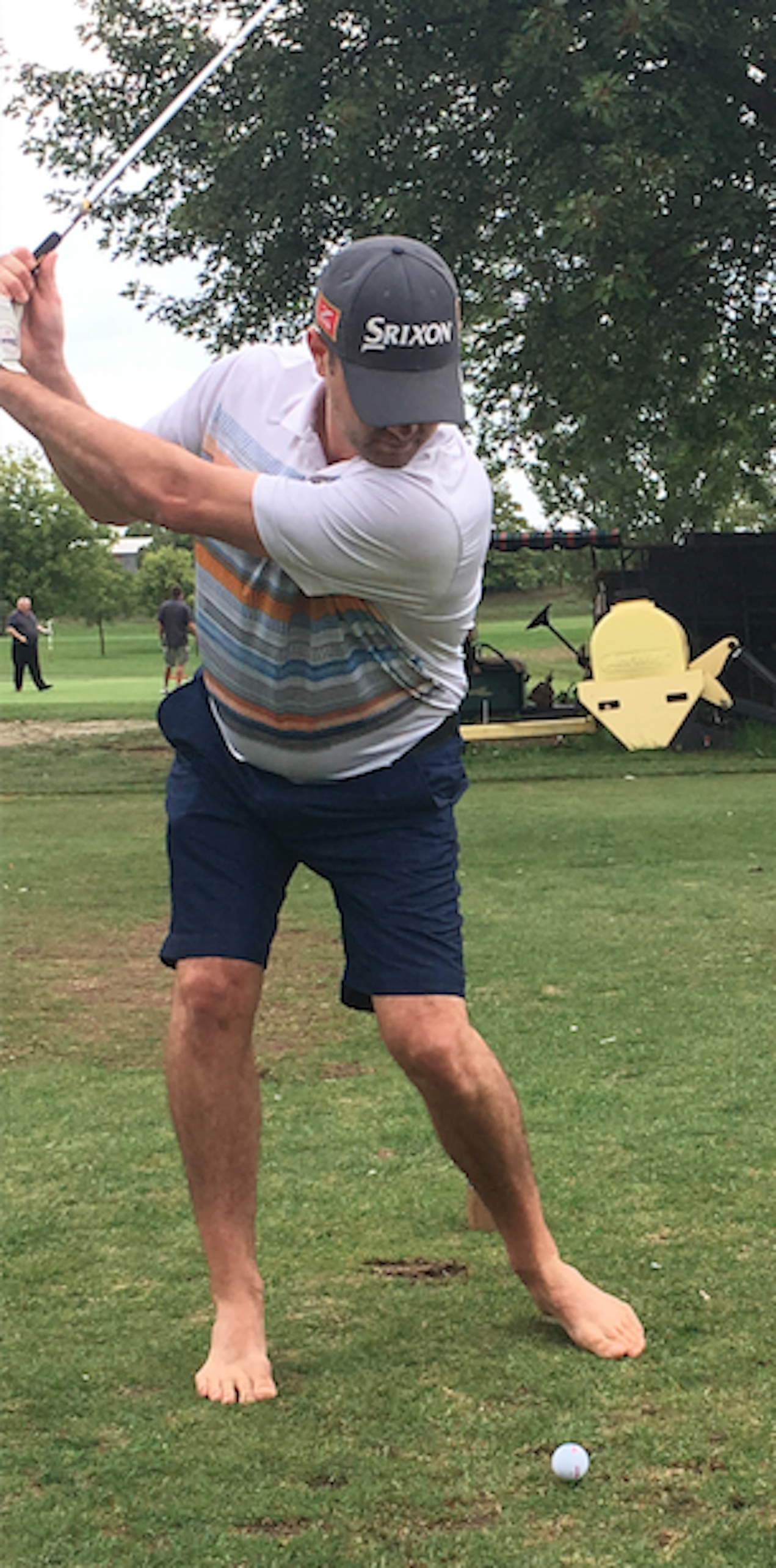 A relaxed and upbeat atmosphere prevailed at the Siding and Window Dealers Association golf tournament on Sept. 20 in Cambridge, Ont., with many of the participants clearly welcoming the opportunity to break away from this summer's grind of desperately trying to fill the glut of GreenON orders before the Oct. 31 deadline. Music played from golf carts, the beverage carts were popular and at least one golfer committed a serious dress code violation (see photo).
There was even a tour-like aspect as all 75 participants created a gallery on the putting green at the end of the day to watch Greg Gordaneer (Home Trust), Tony Ferreira (Royal) and Jesse Hilliard (Royal) putt off for second-place honours. Gordaneer took the contest.
Low score went to Alex Fairless, Cary Baldwin, Sean Martin and Dave Wellman of Ventralux. Ventralux may be spending too much time on the golf course, as Will Wellman, also of Ventralux, won long drive. Mario Cairo of Dorplex got closest to the pin and Greg Shirk took home a big bottle for winning the putting contest with proceeds going to Kids Can Play, a local charity that promotes participation in music, art and sports. The contest raised $260.
"I know a lot of people couldn't be here because everyone is so busy with GreenON," Jason Neal, SAWDAC executive director, commented. "But I think we had a great day anyway."
---
Print this page