News
Top stories of 2014
January 8, 2015 By Patrick Flannery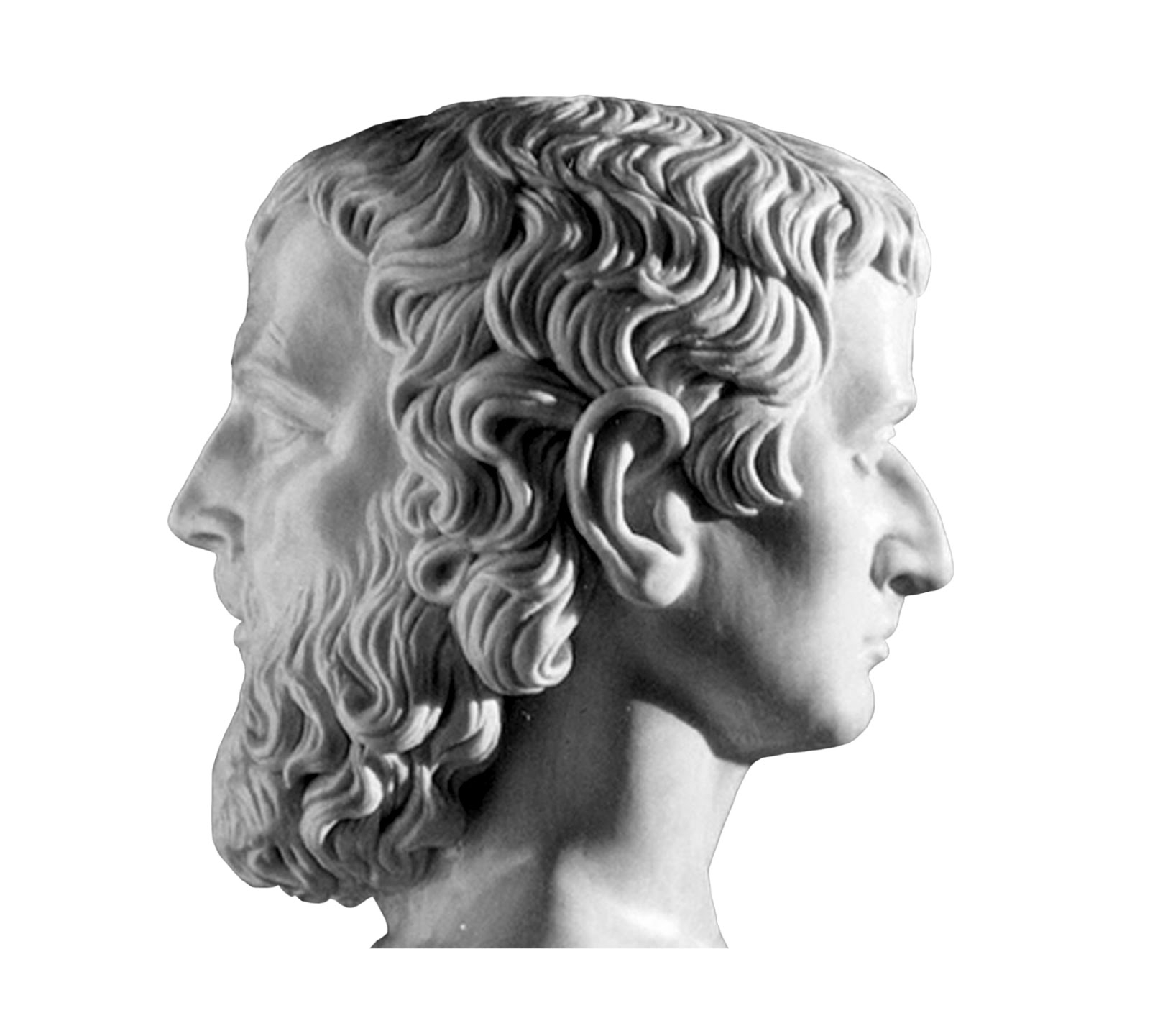 Here for your consideration are some of Fenestration Review's top news stories of 2014. Here's wishing everyone in Canada's window and door industry a safe and prosperous 2015.

Fenestration Canada launches Fabricator's Council
Fenestration Canada launched a new working group at its Winnipeg AGM called the Fabricator's Council. Lisa Bergeron of Jeld-Wen chaired the Council meeting and over 23 fabricators attended. Bergeron noted a number of new faces around the table and encouraged everyone to get involved in future meetings, which are planned for every two to three months. The purpose of the Council is to give window and door fabricators their own forum to discuss issues particular to them and to propose direction for the wider association independent of other groups.
Greg Dickie of Atlantic Windows reported on the Technical Services Committee's efforts to develop a survey of common practices and guideline for window and door testing.
Bergeron reported that the Government Relations Committee would be working with the Canadian Energy Efficiency Alliance (CEEA) to determine synergies for the inclusion of fenestration products in energy efficiency initiatives.
A task group of 12 presented its draft document on labeling guidelines for mulled window and door products to the Technical Services Committee for vetting and approval. Fenestration Canada President Skip MacLean of TruTech Doors commented that the development of these guidelines is a high priority for the Council and the association. Examples of fraudulent labeling, including those hand-written, attempts to claim certain products are site-glazed and therefore not subject to the standard are just some of the reasons a labeling guideline is critical. Rainey Read of All Weather Windows said educating the membership to test and label windows correctly is the first step, and educating building officials and pressing for consistent enforcement would come next.
Bergeron then moved the Council on to a discussion of educating building officials to assess correct installation processes. ACBOA, the national association for building officials has expressed interest in Fenestration Canada joining their association and providing education regarding fenestration products. The objective is to be able to provide building officials with education bulletins, possibly using a window replacement guide developed in B.C. as one of the documents. Discussion led to installation practices and procedures and all agreed that investigation should be undertaken to determine the practicality of a universal or best practices guide to installation. Education is key to the interest of all fabricators and a critical component of Fenestration Canada's mandate. The next face to face meeting of the council was scheduled for November at Windoor with specific telephone conference meetings scheduled in the interim.
Fenestration B.C. and AVFQ leave the Canadian Glass Association
Fenestration B.C. cancelled its membership in the Canadian Glass Association in a letter sent to the CGA board Jan. 21. In March, the AVFQ followed suit. Fenestration B.C. was created in 2011 through the merger of the Window and Door Manufacturers Association of B.C. and the Glazing Contractors Association of B.C. The GCABC had previously been a member of the CGA, but the WDMA-BC had not. The AVFQ is Quebec's association for both the commercial and residential fenestration industries.
The letter from the FenBC board of directors says the board "could not justify" the $25-per-member CGA membership fee, which amounts to a $3,000 payment to the national association annually. The board noted that Fenestration B.C. now includes window and door manufacturers and installers as well as glazing contractors, and said it believes the CGA "does not serve or provide a benefit to the majority of its membership."
In an attached letter, the FenBC board stated its view that the licensing agreement allowing the CGA to distribute the Glazing Systems Specification Manual was voided by the dissolution of the GCABC into FenBC, and that all ownership and rights to the manual devolved back to FenBC. The CGA announced in 2011 that work by the GCABC to bring its previous manual into agreement with the National Building Code was complete, and that it was licensed by the GCABC to distribute the manual across the country.
In his letter to the CGA, AVFQ executive director Gilbert Lemay wrote, "The AVFQ is a long term association, regrouping commercial, residential, third party suppliers and different contributors to the industry. We already have our own committees, training group, events and partnerships with different players [in] the window and doors industry throughout North America."
"This is truly a disappointing turn of events," said CGA president Jim Brady. "Since taking on the role of president in July 2013 I have worked to establish continual dialogue with member associations from across the country. We hold conference call board meetings once per month to discuss various issues that everyone is facing and also to discuss how to move forward. One of the challenges has been that B.C. did not nominate anyone to be a board member at the Annual General Meeting last June, and as a result they are not realizing the growth that is occurring in the Canadian Glass Association. We had a Glass Connections Conference in Calgary last October that had 85 attendees and by all accounts was very successful. We are organizing another Glass Connections Conference for Halifax on June 5, and we are working in conjunction with the OGMA and Glass Canada on the Top Glass trade show set for May 28 in Mississauga. Part of reaching out to regional associations is to discuss other issues such as education for apprentices, the Red Seal Program and at the very least, to get the Glazing Specifications Manual into their hands. Now that FenBC is striking the licensing agreement that was made between the Glazing Contractors Association of B.C. and the Canadian Glass Association, we will no longer be able to offer [the manual] to regional glass associations. With regards to the manual, the CGA board will be meeting next week to discuss our options. As events unfold, I will keep our members informed through Glass Canada."
"The letter outlining our cancellation of membership with the CGA had been sent only this week. No response has been received by Zana [Gordon, FenBC and CGA executive director,] or myself, but the response was quickly posted on the [Glass Canada] website," said FenBC chairman, Terry Adamson. "Had the CGA opened a dialogue with me or Zana regarding our difficult decision there may have been a possibility of a solution. In the time I have been chair of FenBC I have never spoken to or heard from Mr. Brady. Suffice to say, this is not 'establishing a continual dialogue.' The decision was solely based on providing exceptional value to our members, they expect nothing less. I wish the CGA all the best."
Graby named CEO of integrated Amesbury and Truth Hardware
Tyman, the parent company of both Amesbury and Truth Hardware, has announced senior management changes in January as part of the integration of the businesses following the acquisition of Truth in July 2013. Jeff Graby, former president of Truth Hardware, assumed the role of president and CEO for the combined Amesbury and Truth organisations. Graby joined Truth in 2012 and oversaw the divestment of the business from Melrose to Tyman. Prior to that he held a number of senior management positions within Interface Solutions, RAM Industries and FES Systems Inc.

Jonathan Petromelis, CEO of Amesbury, made the decision to further his career outside of the Tyman Group.
In addition, Mike McCann joined the company to oversee sales activity across both Amesbury and Truth brands, as senior vice-president of sales. McCann brought to the business extensive sales and marketing experience from senior roles with Toshiba, Xerox and most recently Guardian Industries were he was vice-president of global sales.
Louis Eperjesi, CEO of Tyman commented, "The enlarged business of Amesbury and Truth is making good progress with its integration projects. I am confident that Jeff Graby and Mike McCann will continue to successfully develop our business within the North American market and I wish them both well in their new positions."
John Swanson 1962 – 2014
| | |
| --- | --- |
| | |
| | |
John Swanson, editor and associate publisher of Window & Door, succumbed to throat cancer on Jan. 19, 2014, in New York. He was 52 years old. Swanson started his publishing career at Ashlee Publishing in New York City in 1984. He was founding editor of Fenestration, launched in 1987, the first North American magazine specifically targeting the residential window and door market. There he orchestrated the magazine's rapid growth and success until he left in 1999 to join the National Glass Association. Swanson is survived by his wife, Lee, and children, Ellen and Harry, of New York; his mother, Anne of Cotuit, Mass., and two sisters, Joy and Gail. Window & Door listed Swanson's accomplishments as follows: "Over a decade ago, John rebuilt the magazine's circulation to reflect true vertical integration. His efforts to champion independent window and door dealers, especially, gave rise to the Window & Door Dealers Alliance, an initiative of the National Glass Association. The WDDA leadership continued to draw on John's industry knowledge and connections as it grew and launched targeted events such as the Window & Door Dealers Forum."
Ken Brenden retires from AAMA
The American Architectural Manufacturers Association (AAMA) announced that Ken Brenden (AAMA Technical Services Director) retired effective May 22.
"Ken has been an integral part of the association for eight years, and his contributions were enormous and essential to the value that AAMA offers to its members. Ken's hard work, commitment and dedication were recognized by AAMA members and other industry associations alike. His retirement is a loss to AAMA and the industry, yet also a well deserved change of pace for him," said Rich Walker, AAMA president and CEO.
In Ken's absence, Joint Document Management Group (JDMG) activities related to the NAFS document were handed to Andrea Rhodes, technical services manager), who had participated in the JDMG for several years.
Maureen Knight, government affairs and product stewardship manager, stepped in to serve as liaison for the association's national and regional code consultants. "Maureen's knowledge of regulatory issues and codes for our industry will help in ensuring a truly successful partner for our knowledgeable industry code consultants," Walker said.
"On behalf of everyone at AAMA, I wish all the best for Ken and his wife Shelley in this new l chapter of their lives. Knowing Ken, he'll stay just as busy, enjoying all the wonderful outdoor activities at Lake Tomahawk in central Wisconsin," added Walker.
Windoor turns 20
The first storms of winter dropped six feet of snow on nearby Buffalo, N.Y., but even the threat of being trapped in Pearson Airport couldn't keep fenestration professionals away from the critical conversations at Windoor 2014. Windoor, Canada's trade show for the window and door industry, took place on November 18 through 20 at the Metro Toronto Convention Centre in downtown Toronto. The show welcomed 2,618 window and door fabricators and dealers from across North America to three days of education and networking. 130 industry suppliers packed the show floor. Canada's window and door association, Fenestration Canada, held important meetings and learning seminars.
| | |
| --- | --- |
| | |
| | |
The big story at Windoor 2015 was the celebration of the show's 20th anniversary. Fenestration Canada handed out special awards to the five exhibitors who had exhibited at every show since the first one: Amesbury Truth, Novatech, the Insulating Glass Manufacturers Alliance, Trimlite and Royal. The party included a performance by the Blus Brothers blues band. Windoor founder Jim Parker was on hand to see his baby all grown up.
"There was nothing back in those days," remembers Jim Parker, Windoor founder. "CWDMA [the Canadian Window and Door Manufacturers Association] would have one seminar, a guest speaker talk about economy or something, that was about it. That part of the industry has changed dramatically and the scary part for the window and door industry, the small guys, is the cost of testing and labeling. And that is why they come here."
"I personally believe that the trade and exhibition market is evolving," said Skip Maclean of Tru-Tech Doors, Fenestration Canada president. "It is very important that Fenestration Canada and the Windoor committee understand these changes. We have some very astute folks and that is why the education program is becoming a more and more vital part of the show itself."
Education seminars brought window and door fabricators and dealers up to speed on the latest codes and standards, especially the new North American Fenestration Standard for air and water ingress. This big change to how doors are approved is causing problems in some part of the country, but Windoor is one place the industry can go for solutions.
Windoor 2015 returns to the Metro Toronto Convention Centre Nov. 3 to 5, 2015. Maclean is promising an exciting new approach for Windoor's 21st edition. "Next year, I want a whole fresh show," he said. "I want some upbeat, I want some pizzazz. It was heartily endorsed and there are some great people involved. I think what you are going to see is a whole fresh show next year."
Azon exits the spacer business
Azon announced in November it will no longer produce the warm-edge spacer product Warm-Light for insulating glass. According to David Mills, Azon CEO, "Even though we believe the product to be the very best spacer for thermal and structural performance, we simply are not able to produce the material in our plant in a cost-efficient manner and we are unable to improve margins and still remain competitive in the marketplace."
The Michigan-based company said it was appreciative of the many customers who chose the product for use in fabricating insulating glass over the past 20 years. Azon continues to manufacture thermal barrier aluminum fenestration using the pour and debridge method with a growing network of aluminum extruders and window manufacturers worldwide.
---
Print this page