October 20, 2021 By Patrick Flannery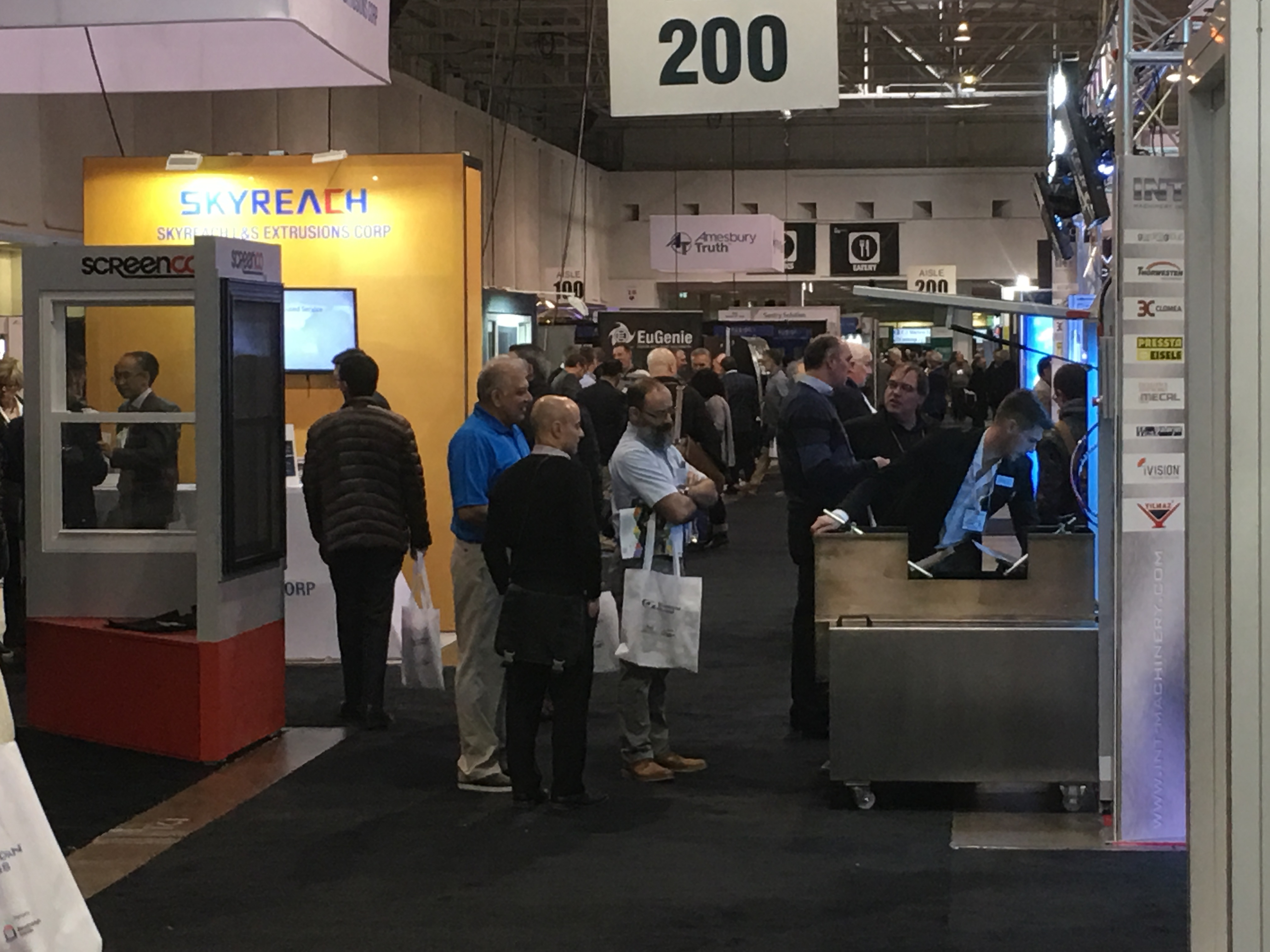 WinDoor returns live on Nov. 17 and 18 for the first time since 2019 with a new venue and new elements. Host Fenestration Canada has released some details for this years' event.
NOW AT THE CONGRESS CENTRE
The show has moved around the corner from its previous location to the Toronto Congress Centre. Located at Dixon Road and Highway 27 in Toronto, the new location retains convenient access from the airport and adds even more convenient access to the official show hotel, which is right across the street. The Congress Centre is one of the nicer exhibit venues in the GTA and is probably a bit better sized for the WinDoor event.
THE MAIN EVENT
Also known as "Mike Bruno's Baby," the Main Event gala will happen again at Embassy Grand Convention Centre in Brampton, Ont., on the evening of the first day of the show, Nov. 17. It's close to sold out already. This year, the focus is going to be squarely on the Fenestration Canada Hall of Fame induction ceremonies, with a full "awards show" theme complete with red carpet and black tie. Email Laine Atkins (laine@fenestrationcanada.ca) to book seats or tables.
WHAT ABOUT COVID?
In accordance with Ontario rules for public venues, all attendees will be required to show proof of vaccination with a second-shot dose no later than two weeks before the event. Proof of vaccination in Ontario consists of a notice from your health unit that you got the shot (PDFs and emails are fine) combined with government-issued photo identification.
ONLINE OPTION
WinDoor education sessions and virtual supplier booths will go live online through the Marketplace by WinDoor website. Access the site and register through windoorshow.ca.
WE DO NEED SOME EDUCATION
WinDoor will once again feature a great lineup of informative and thought-provoking presentations designed to help your business. Confirmed sessions include:
New Tools for Better NAFS Planning
Code Compliant Advisory for Imported Windows
Greener Homes Update
Tips and Tricks for Online Sales and Service
ON THE FLOOR
WinDoor attracts most of the important suppliers to the Canadian window and door industry to show their wares and meet their customers. After missing a year, organizers are hopeful everyone will be eager to get back together in person, meet their key representatives and see what's new after a long layoff. You can see some of what will be on display in the WinDoor Showcase on the following pages.
---
Print this page