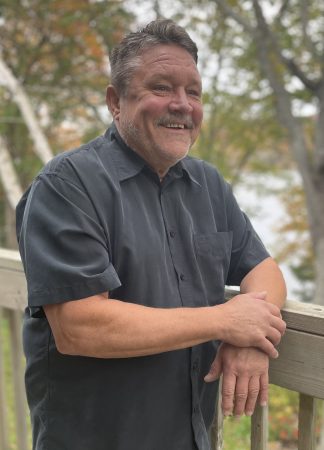 Fenestration Canada has announced the award winners that will be honoured at the Hall of Fame dinner during this year's WinDoor Main Event on November 17, 2021.
Dan Darcy
The CP Loewen award will be presented to Dan Darcy. Darcy started in the industry with Dor-Seal in 1984 and then worked with Evergreen Door and Baylite Industries before starting Darcy and Associates in 1995. Dan moved his wife and four children from Georgetown, Ontario to Dartmouth, Nova Scotia to better serve his Atlantic customers. He was a member of the Fenestration Canada board for 8 years and continues to be active in the association and serving on committees. Dan is known for his high energy and honour and as well as for his high level of customer service.
Lena Chernyak
The award for Industry Pioneer will go to Lena Chernyak, a Canadian technical service manager. Chernyak moved to Canada from Russia and joined H.B. Fuller in 1979. She has served in a technical capacity supporting the window industry for four decades. The Industry Pioneer Award honors those who have helped to shape the window and door industry and paved the way for others. Every five years, Fenestration Canada recognizes those who have led the charge through their leadership, innovation and entrepreneurial spirit.
The year's Lifetime Achievement awards will be presented to the late Greg Hildebrand, Frank Greco, Jay Madha, and Casey Kerkhoff
Greg Hildebrand (posthumous)
Greg Hildebrand was born in Calgary, Alberta, on August 31, 1954. He attended school at Penhold AB, Barrie ON, Richmond BC, and London, ON. After graduating, at the top of his class, in 1980 from Durham College (Oshawa ON), he joined ORTECH (formerly The Ontario Research Foundation). In the window testing lab, he found his passion and quickly developed technical and engineering expertise with respect to windows, curtain walls and building envelope. In 1991 Hildebrand joined EXP Services Inc (formerly Trow Associates Inc) and remained with the company for the rest of his career. In 2002, at the age of 48, Greg returned to school and completed a master's degree in Facade Engineering at the University of Bath, in England.
During his lengthy career, Hildebrand took on many different roles, including that of researcher, educator, practitioner and mentor. His commitment to the engineering community was obvious through his many contributions to industry associations, memberships and committees. He shared his experience and knowledge by teaching at the University of Toronto and offering courses for the Toronto Construction Association. He was recognized by his peers on several occasions, including the Ontario Building Envelope Council's, Anthony A. Woods Award (The Beckie) in 2014 and the Canadian Standards Association's Award of Merit in 2017. Greg co-chaired the CSA A440 Series Technical Committee, that sets the performance requirements for fenestration assemblies, and more. He served as the Canadian Chair of NAFS (North American Fenestration Standard) as well as working on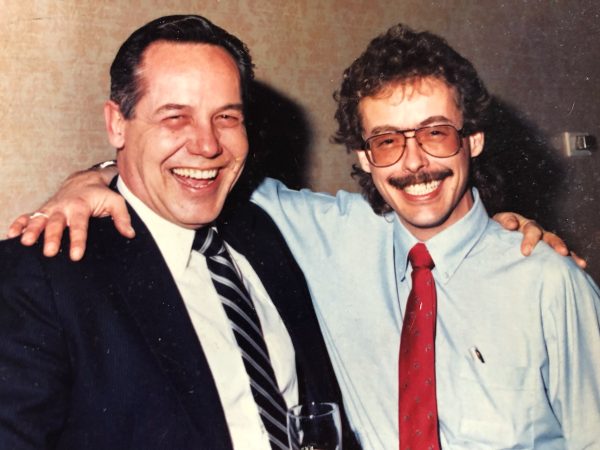 many committees/task groups within the ASTM (American Society for Testing Materials). His work can be seen throughout Canada, but also internationally, as he was part of the iconic Bahá'í Temple of South America in Santiago, Chile; the Dubai Bank, UAE; the National Veterans Memorial & Museum in Columbus, among others. His career took him to sites around the globe – from Beijing, China to Abu Dhabi to Scotland and the Caribbean to name just a few.
Greg was kind-hearted, generous, had a great sense of humour and wit, and made friends wherever he went. He loved his family and friends and believed strongly in the importance of home.
Greg is survived by his loving wife Marion, son Jamie (Laura), daughter Meghan, grandson Taye, brother James (Susan), sister Kathleen Fox, mother May Caldwell, stepmother Christine Hildebrand, nephews, Mathew Hildebrand, Thomas Fox (Ikumi) and Jonathan Forlin.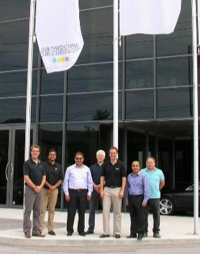 Jay Madha
Jay Madha is originally from London England, but moved part of the manufacturing business to Uxbridge Ontario in 1988 where the Madha family owned land and industry property, manufacturing European style windows, doors and facades for the Canadian, U.S. and Caribbean markets for inland and coastal markets. The company outgrew the location and in 2006 started construction of a larger manufacturing plant and head office in Newmarket Ont. In 2015 the company expanded in lite commercial with a second plant in Newmarket, and opened a 3rd plant in Hamilton in 2018 dedicated to serving the Canadian commercial markets.
Casey Kerkoff
Casey Kerkhoff started as a salesperson for National Windows in Burnaby BC in 1972. In 1980, Kerkhoff started a new company, with five other partners, manufacturing aluminum windows and insulated units. In 1991 Kerkhoff started his own company; Cascade Windows Mfg. Inc. Cascade Windows was sold to a national company in February 1997, where Kerkhoff served in a sales management position. January 2000, Kerkhoff repurchased all assets and inventory and started Westeck Windows And Doors Inc. in February 2000. The company has now grown to 240 staff members, which includes 26 sales staff working from seven different offices. Five in BC and two in Washington state.
Jean-Francois Derosiers
Jean-Francois is the owner of Protomach, a machinery manufacturer located in Saint-Louis-de-Blandford, Que. In his 27 years in the industry, Derosiers has contributed significantly to innovation and the introduction of modern automating technology to window and door manufacturing across Canada.
---
Print this page