August 14, 2019 By Patrick Flannery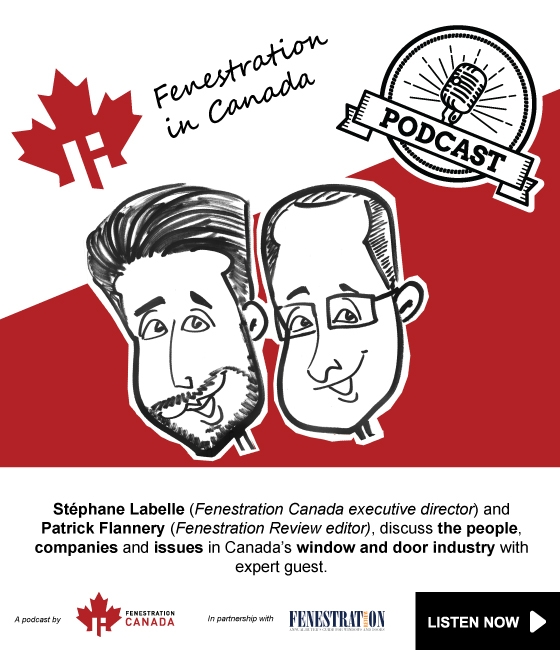 Fenestration Canada will launch a new podcast series Aug. 28 designed to inform and entertain the Canadian window and door industry through conversations with prominent industry leaders. The podcast will be called Fenestration in Canada. Hosted by Fenestration Canada executive director, Stephane Labelle, and Fenestration Review editor, Patrick Flannery, the under-one-hour discussions will give listeners familiarity with the careers, business approach and perspective on current issues of some of Canada's most successful window and door professionals.
"The first group of interviews will be with past and present Fenestration Canada board directors," explained Labelle. "We want people to get familiar with some of the great volunteer leaders we have. But the conversation is not so much about the association as it is about them and what they have seen in their careers and what ideas they are bringing to the table. Podcasts are a great way to go deeper than you can even in a long article."
In addition to the interviews, podcast subscribers will be able to access association updates, educational sessions and other bonus material.
Listeners will be able to access links to podcast episodes both on the Fenestration Review and Fenestration Canada websites and subscribe to the Fenestration in Canada channel through most popular podcasting services.
---
Print this page