February 23, 2023 By Patrick Flannery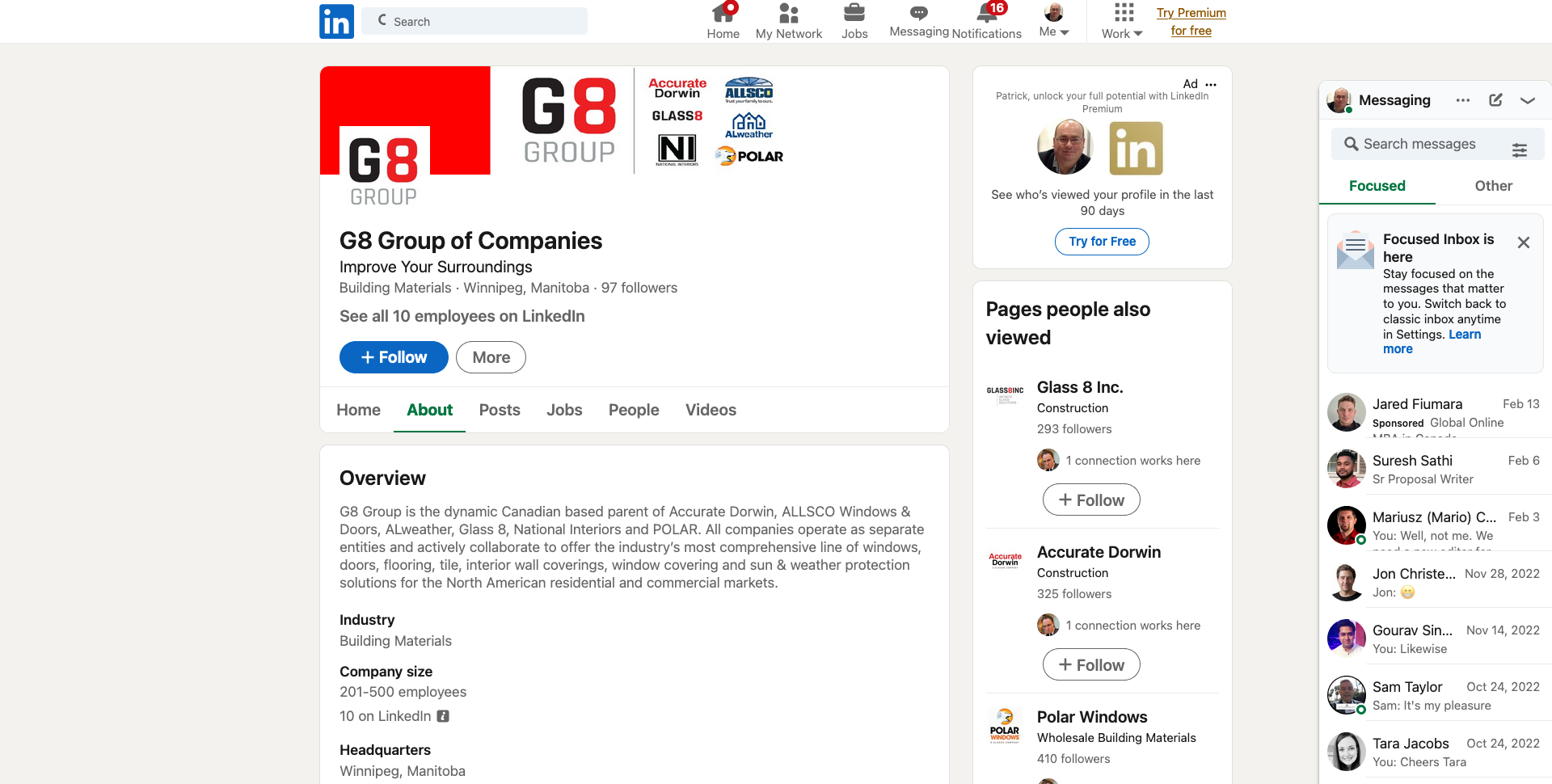 The Manitoba-based G8 group of companies including such brands as Polar, Alweather, Accurate Dorwin, Allsco and National Interiors, has received protection from its creditors and entered into a court-supervised restructuring according to public documents posted by Deloitte. The application for CCAA protection lists as contributing factors "the delay of projects due to the COVID-19 pandemic which resulted in higher supply costs and reduced margins at the time of actual project delivery; supply chain issues in raw material delivery resulting in higher prices and less or insufficient raw materials required for contracted projects resulting in less completed jobs over the same period; hardening supplier terms alongside longer accounts receivable periods; and issues with staff retention, turn over and recruitment." According to the application documents, G8 had 950 ongoing customer projects across seven provinces and in the U.S. and operates out of 14 leased premises in nine Canadian cities. The directors of G8 are Stephen Segal, Tim Morris and Brant Enderle.
"This is not a situation where it is necessary to be sad about," commented Segal. "While it is not an ideal situation, the CCAA process will give our group the necessary time to develop and execute a restructuring plan and emerge in a manner to the ultimate benefit of all stakeholders. We remain focused on our employees, our suppliers, our customer and all stakeholders. It is business as usual and we continue to deliver on the work we have in our backlog as well as winning new orders.  As a general comment and attesting to the positive nature of our industry, our suppliers are extremely supportive of our restructuring efforts and I cannot thank them enough for their continued support."
This article has been updated with comments received from G8.
Public documents posted by Deloitte
---
Print this page