August 20, 2015 By Patrick Flannery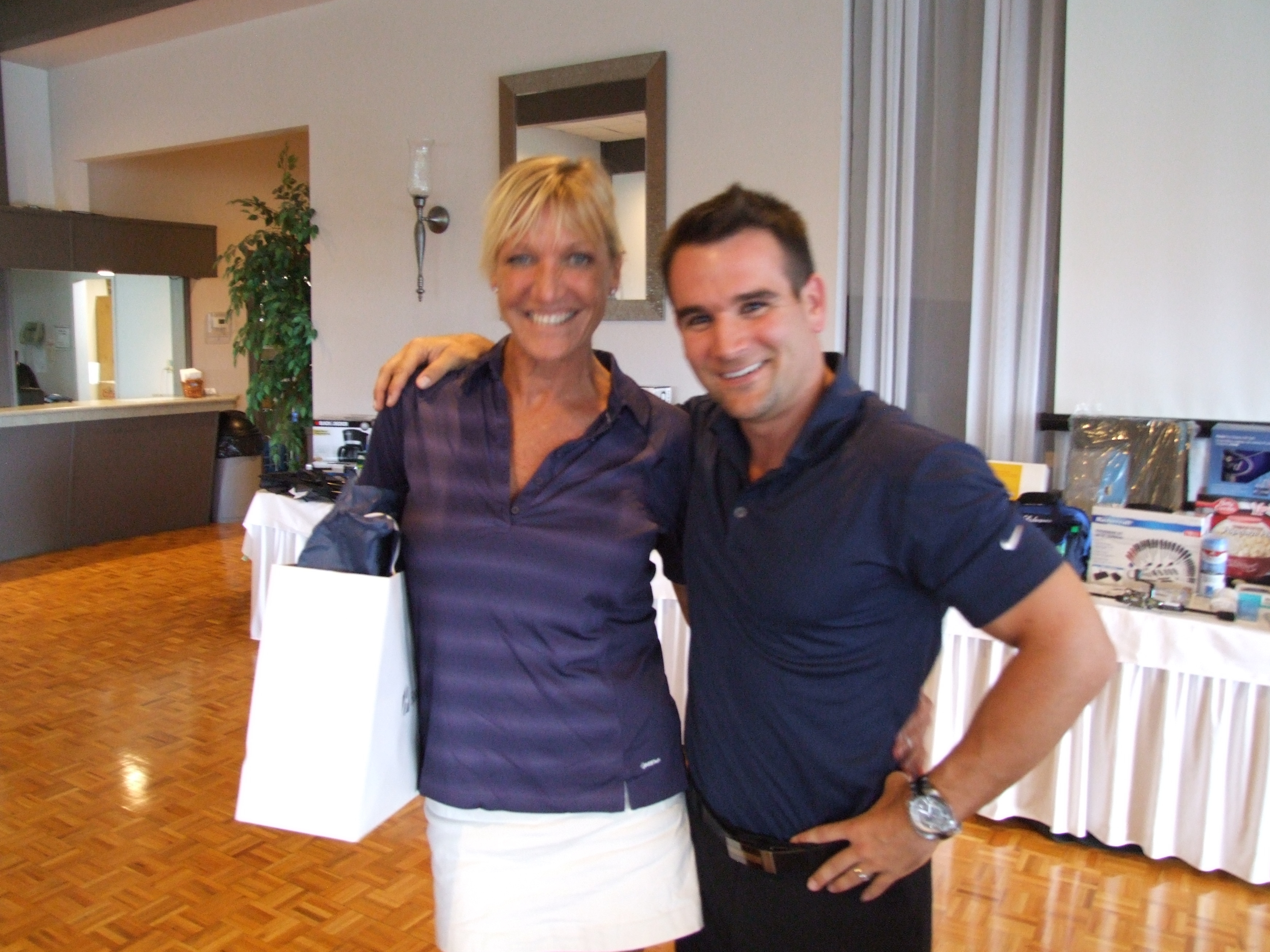 Aug. 20, 2015 – Members of the Siding and Window Dealers Association of Canada headed out for their annual golf tournament at the lovely Victoria Park golf course in Guelph, Ont. on Aug. 11. About 72 golfers enjoyed perfect weather and a day of fun and networking.
The team of John Hiebert, Greg Birmingham, Mark Smith and Aaron Suhr proved the most capable at the scramble format, coming in 10 under par. Most honest were Nate White, Andrew Schiestel and Dave Mitten, who were perhaps handicapped by their fourth player backing out at the last minute. Bob Hastings came within half-an-inch of winning $50,000 in the hole-in-one contest, but had to settle for closest-to-the-pin honours. Men's longest drive went to Jeremy Weber, ladies to Connie Hansen. The other men's closest-to-the-pin award went to Jason Ferris and Leanne Dillon proved most accurate among the ladies.
The tournament was well supported with sponsorships from MCF Beddard, Le Page, Stassburger, TBK Creative, Vinylbilt, Armor Windows, Gentek and Dorplex.
SAWDAC continued its tradition of philanthropy, collecting $700 for Child Find Ontario through a 50/50 draw.
This tournament was likely the last that David Mitten will preside over as full-time executive director of the association. SAWDAC is engaged in an executive search for a new director, and Mitten reports it has several strong candidates.
For more information
sawdac.com
---
Print this page