November 22, 2018 By Patrick Flannery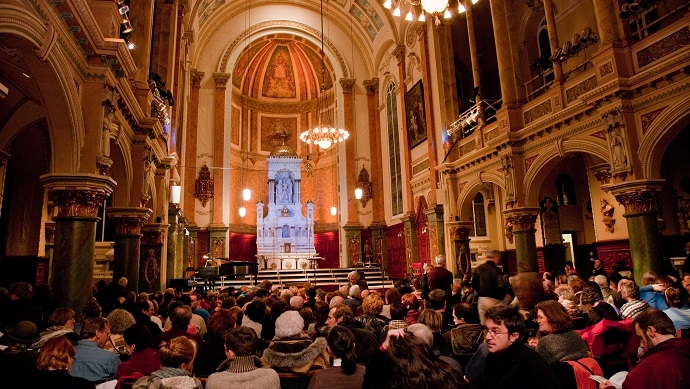 WinDoor 2018 will take place Dec. 3 to 5 at the Quebec City Convention Centre in Quebec City. It's the first time Canada's window and door show has been held in this historic city. Once again, Fenestration Canada has upped the interest level with not one but two social networking events, show-floor exhibitor demos and a huge education program including a stream for commercial glaziers and fabricators. But it's the destination that will take centre stage – Quebec City in the Christmas season is not to be missed.
Destination
The Quebec City Convention Centre is a modern facility located downtown right next to the Old Quebec district with all the show hotels within a block or two. The Delta and Hilton are even connected with tunnels. The Chateau Laurier is a bit farther away on the other side of the Parliament buildings, but is a 120-year-old icon with views of the river and the Old Town. All hotels are offering special rates for WinDoor attendees.
Westjet and Porter are offering discounted flights. The airport is about 16 kilometers out of town.
Links to WinDoor travel partners with discount codes
Social
NIGHT AT THE CHAPELLE – WinDoor welcomes attendees with a tour of Quebec all dressed up for Christmas followed by a reception at The Chapel. a 268-year-old deconsecrated church that is now a museum. This one is sold out, but FenCan is maintaining a wait list (email Nancy Thomson at AVFQ to get put on the list) . The tour starts at 1:00 pm on the 3rd. UL/CLEB is sponsoring.
AFTER HOURS PARTY – The After Hours party sponsored by Screenco kicks off on the show floor at 5:00 on the 4th. Eat, drink and make merry, but mostly drink.
Education
There are three seminar times on the 4th and two on the 5th. Seminars are happening in two streams, commercial and residential. Some presentations are in French.
RESIDENTIAL – sponsored by Everlast
– Building Code, Standards and Energy Star Update (Jeff Baker – WESTLab, Jean-François Kogovsek – Maxam Marketing, Steve Hopwood – ENERGY STAR) *Presented both mornings
– LEAN and Mean – Optimizing Production for Window Manufacturers (Benoit Chouinard – Groupe Progima) *Presented in French
– FIT Bit – Installation Training That Meets Your Needs (Robert Jutras – CLEB, a UL Company, Laverne Dalgleish – Building Professionals)
COMMERCIAL – sponsored by Vicone
– Making Glass Invisible: How Nanoscience is Reshaping the Industry (Siamak Kashi – Edgehog)
– Balustrade Parade – The CSA A500 Building Guards Standard Explained (Robert Jutras – CLEB, a UL Company)
– Automation Benefits & Challenges (Martin St-Arnaud – JSA Machinerie Inc.) *Presented in French
– A Window to the Canadian Codes and Fire Safety Regulations Related to Doors, Glazing and Fenestration Assemblies Fire Performance (Amal Tamim – Technorm)
– Hydrothermal performance of fenestration products in service: computer simulation and electronic monitoring (Charles Beaulé and Louis Fortin –CLEB, a UL Company) *Presented in French
Education session descriptions
EXHIBITOR DEMOS
Exhibitors will be holding scheduled demos of their products at their booths throughout the day on the show floor. Attendees can see special presentations from:
AquaSurTech OEM
Fentro Technologies Inc.
JRC Machinery
Les Cartons Corruguard Inc.
LM Packaging/Emballages LM
Mec-Inov Inc
Novatech Canada Inc.
ODL Canada
P.H. Tech
Quanex Building Products
AmesburyTruth
SHOW FLOOR
Over 85 exhibits from top suppliers: hardware, robotics, CNC cutting and welding, window systems, doors, finishes, insulating glass supplies and machinery, production and ERP software, consumables…everything a fenestration manufacturer needs.
---
Print this page