Open up new opportunities with these top products for door manufacturers.
July 5, 2022 By Fenestration Canada Staff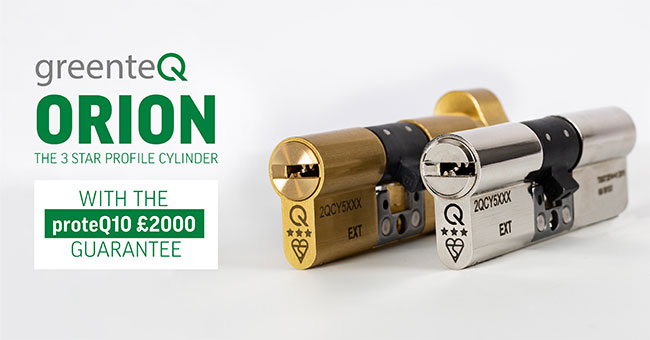 Security guarantee
vbhgb.com
The GreenteQ Orion TS007 3 star profile cylinder comes with a guarantee compensating the owner if the cylinder is snapped in situ, allowing the door to be opened unlawfully. Launched early in 2021, Orion also guarantees operation for 10 years. Manufacturer VBH has introduced a bespoke key alike service to allow Orion cylinders of different finishes and sizes to be operated with the same key.
---
Strong look and performance
screenco.ca
Screenco offers a wide variety of patio door screens from 1 ½ to three-inch widths. It's sturdiest profile, the Robusto model, makes a profound statement in any patio door system. Esthetically pleasing, the three-inch profile stands out with its majestic look offering a robust, heavy-duty profile,  45-degree corners, a self-locking integrated flush mount handle and an outstanding easy-glide, quiet roller system.
---
Seals out moisture
trimlite.com
Trimlite's Plastpro doors with heavy-duty full-length LVL lock blocks and exclusive Hydroshield technology feature fiberglass-reinforced door skins, full-length composite stiles and composite top and bottom rails that together form a composite edge perimeter that seals out moisture. Front entry fiberglass doors from Plastpro combine the beauty and elegance of wood with the strength and durability of steel. A variety of rich grain textures are offered. Plastpro promises less maintenance, longer warranties and more energy efficiency. Five finish series are available: Smooth Skin, Fir Grain, Wood Grain, Mahogany and Rustic.
---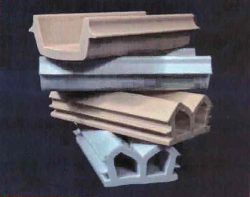 Durable stops
lamatek.com
Lamatek extruded PVC patio door bumpers are available in M-shim and U-channel profiles. These innovative door shims are designed to lock in place in a patio door track, providing a clean stop for the moving panel. The shims are made from 80-durometer extruded PVC in white or beige for an inconspicuous look. They are available in two different profiles to fit the project's specifications and budget. Standard lengths are in stock and available to ship. Custom sizes and colours are available for a minimum order. 
---
Sleek aluminum
groupenovatech.com
Urbania patio door systems from Novatech feature clean and simple lines, large glass surfaces and well-paired contemporary-styled handles. This patio door's innovative thermal breaks and weather-stripping ensure comfort and energy efficiency while the all-aluminum frame guarantees its sturdiness. The framing system allows the addition of transoms and sidelites of very large dimensions to create glass walls that are as astonishing as they are efficient. The doors are available in three configurations designed to be trendy, functional and visually striking both inside and out. Tandem wheels and an available lift-and-slide mechanism make sliding the oversized panels frictionless. Composite thermal barriers and an innovative sealing system contribute to superior energy efficiency. The Urbania Panoramic features a centre-opening configuration that creates a large glass surface for a prestigious look. Available up to 16 feet wide and eight feet high, the design seamlessly integrates interior and exterior spaces. Configuration options include custom sizes; sidelites and transoms; and custom colours on demand. Glass options include 1 ¼-inch triple-pane insulated glass with low-E and 1 ¼-inch triple-pane insulated glass with dual low-E. Accessory options include grids, keyed locks, a stainless steel corrosion-resistant double-point locking mecanism and an ultra-resistant screen with a three-inch aluminum frame. Installation options include frame widths of six, 7 ¼, eight or 9 ¼ inches. A 1/4-inch nailing fin for assembled doors is available with a width behind the fin of 4 9/16 or 6 9/16 inches. Aluminum brick moulding, aluminum interior drywall moulding and an aluminum sill extension are also available.
---
Make your own screen
haffnerna.us
The SAC-845 from Haffner automates the application of screen mesh to a pre-assembled screen frame. The SAC-845 utilizes bar code scanning or direct ERP input to identify the screen frame; automatically choose and apply the correct screen mesh; insert the screen spline; and trim excess perimeter screen mesh. The estimated typical cycle time for a 24-by-36-inch window screen frame is approximately 35 seconds, including all handling. The machine accepts a 0.14- to 0.2-inch screen spline diameter. It uses a two-position screen mesh applicator to optimize utilization and reduce scrap. Most typical 0.01-inch thickness polyester, nylon or PVC screen mesh is acceptable. Data input is via HMI screen or via bar code scan. The minimum frame size 15-by-15 inches – maximum frame size is 30-by-60 inches with larger sizes available on demand. Haffner model SAC-855 can accommodate larger sizes such as 48-by-96-inch patio doors as well as smaller window sizes.
---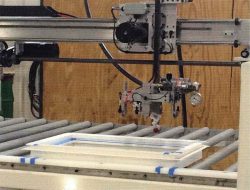 Production sealant
tremcosealants.com
TremGlaze S600 is a single-component, neutral-core, fast-skinning, medium modulus silicone sealant used for in-plant glazing. Common applications include back-bedding, glazing and re-glazing glass and new-construction window and door perimeters. TremGlaze S600 is compatible with most common porous and non-porous building components and has excellent adhesion to aluminum, PVC, metals, glass, plastics, wood, and painted surfaces. TremGlaze S600 is also designed for application through automated glazing equipment (X-Y tables).
---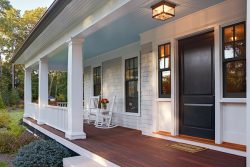 Mar-resistant finish
industrial.sherwin-williams.com
Sherwin-Williams created Kem Aqua 3001 with manufacturers of vinyl and fiberglass windows and doors in mind, while meeting the stringent AAMA 613 and 623 organic coating requirements for composites and plastics. This product is commonly specified as the finish for windows and doors in new, multifamily and residential construction projects, as well as the remodel/replacement windows segment. Colour options range from white to bronze and dark, rich black finishes, which are available in satin and semi-gloss sheens. Customers can pick one of the many colour options or develop custom colours to meet market requirements. Kem Aqua 3001 is a single-component, fast drying coating that is low in VOC, has no reportable HAPs and is NMP-free. The hardness of Kem Aqua 3001 also provides a mar-resistant finish when applied directly to vinyl and fiberglass substrates, making products more durable.  The product also features excellent processing and ease-of-use in manufacturing settings, and can withstand assembly, cutting and installation handling without damage to the coating. It also adds convenience to the operation – Kem Aqua 3001 can be touched up with the same production material, eliminating unsightly installation issues. This product also qualifies for the Sherwin-Williams Approved Applicator program. This program is designed for companies who need to apply coatings that meet the AAMA standards for building products. When specifiers and architects work with Approved Applicators, they benefit by securing a long-lasting finish on every project. Firms that specify coatings applied by Sherwin-Williams Approved Applicators know their vision for colour and texture will last, reducing their risk of building owner dissatisfaction and costly repairs. 
---
Modern look
eltonmanufacturing.com
A modern look for a classic door, Elton's sleek contemporary aluminum frames will soon be available in a stainable option to compliment fiberglass or traditional wood doors.  The thermally broken aluminum frames offer a sleek and clean look, while providing the flexibility of custom sizes.  In response to market demand, Elton can now also provide this contemporary aluminum (EFA) door lite frame kit with a PVC interior. The PVC interior snaps into the thermal break similar to the aluminum interior hiding all screws. This contemporary EFA product line now includes tan-stainable woodgrain aluminum or painted white aluminum for exterior applications and tan-stainable woodgrain aluminum, painted white aluminum or white PVC for interiors.
---
Print this page