March 31, 2016 By Patrick Flannery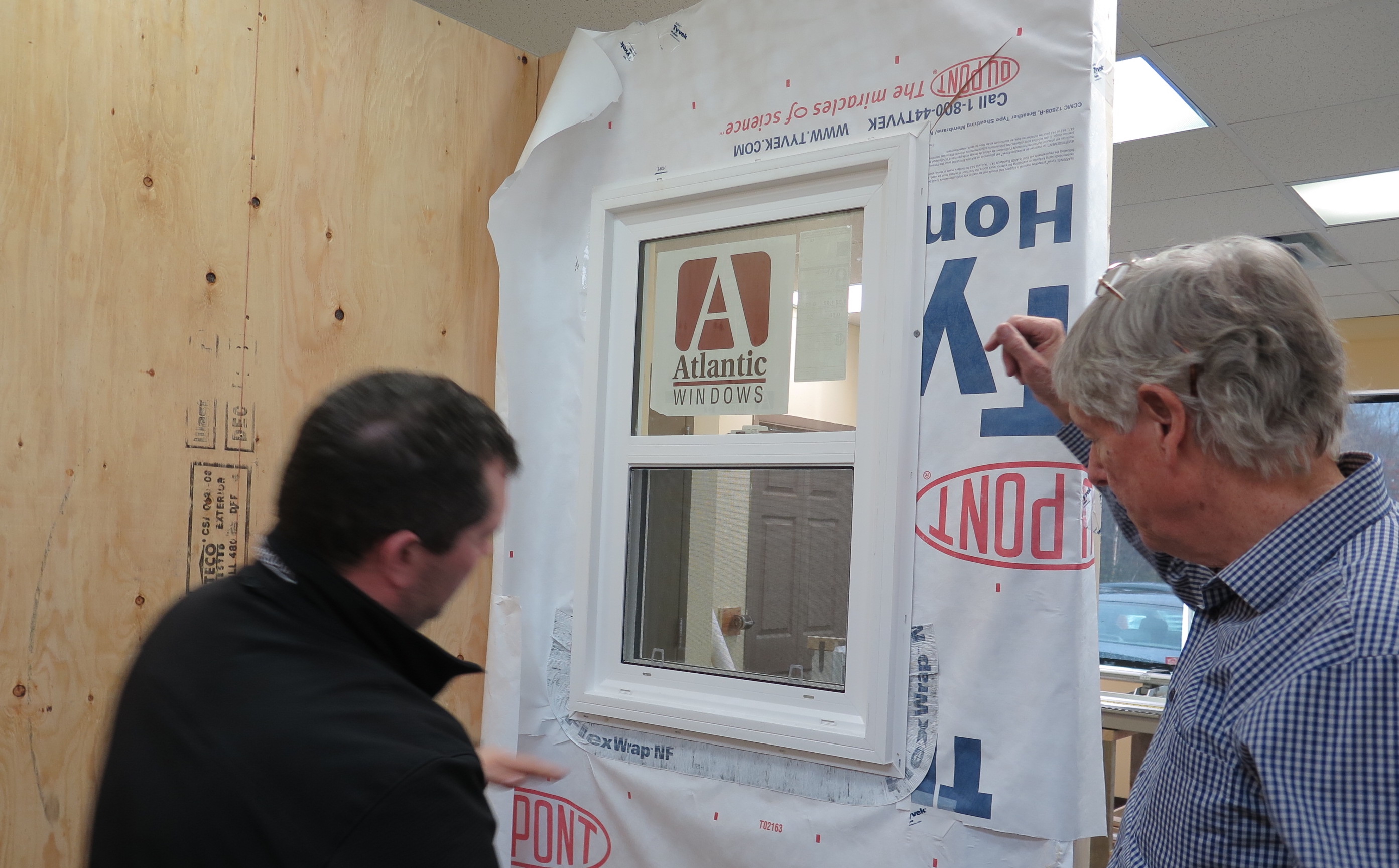 March 31, 2016 – Despite delays due to a blizzard, David Mitten and Paul Martin, conducted a one-day, hands-on installation clinic in St. John's NL on February 10, 2016. The eleven attendees were a mix of home builders and building inspectors who were looking for more information about the various causes of poor fenestration and siding performance relative to moisture and rain-water ingress issues.
David and Paul focused on specific installation methods that a) either caused poor weather performance or b) helped solve water damage problems.
Doors and Windows:
Attendees were shown how to make a header drip cap flashing with end dam that would integrate well with vinyl siding. Attendees made sample drip caps using hand-held benders. Much discussion and experimentation centred around how an installer integrated a drip cap with end dam into a vinyl window brick mould with built-in j-channel, which is popular in Atlantic Canada. No solution was found.
Other fenestration installation methods demonstrated were:
Proper methods of shimming and fastening
Installation of a sub-sill flashing with end dam.
Foam insulation application and air-sealing
Use of backer rod with caulking / shape of bead for best performance
Siding:
Paul Martin showed photos of water damage to due mainly to poor flashing of a siding installation. Attendees discussed why the water damage occurred and how it could have been prevented. Flashing topics discussed were:
Kick-out flashings
Drip caps
Flashing a round-top window
Flashing around a bay window
Flashing at the bottom of a wall and at transition planes in the wall.
Flashing above a deck
Flashing and set-off installation of a wall plate for support of a deck.
Capping beams and columns
Dos and don'ts of capping and flashing
"A lot of topics were covered and the clinic was pressed for time. Next time we'll need two days." Commented David Mitten, SAWDAC Executive-Director.
---
Print this page