Articles Community Events & Shows
Cold climate fenestration detailing heats up with Jon Eakes at FenCon18
February 15, 2018 By Al Dueck Duxton Windows and Doors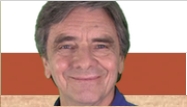 Installation is sometimes referred to as being 50% of the solution in fenestration but what people sometimes forget is that geographic considerations/predominant weather can be an important factor in that detail. www.FenCon18.com will have 2 important sessions dealing with high performance Fenestration – first highlighting the National objectives as developed by NRCan based on the Paris accord and the second proposing specific Cold Climate installation details. And, its quite interesting that a source of discussion on this topic is material developed for a Northern/Indigenous Housing Conference by Jon Eakes.
Jon expanded his knowledge and refined his skills while working in the field of home renovation but has never quit digging to develop ever improved ideas on a wide range of such topics. Jon also developed a wider following as he hosted one of the first national home renovation shows. Jon Eakes is still most interested in spreading knowledge about 'the important basics' — the fine details. Jon's communication skills are crucially leveraged with this determination to incorporate well thought out DETAILS.
What's the big deal? In excessively simple terms, cold climate details by necessity focus a great deal on how to create a real high performance building envelope with excellent air tight detailing. This can and does create problems in some cases where the result is poor drainage of water that can be driven into/collect in wall cavities with NO PATHWAY out. Jon leaned on little known research from the IRC (the NRC Institute for Research in Construction) to develop VERY DETAILED step by step processes to create a window (and door) installation detail that will prove more effective and durable, eliminating many problems including mould and rot. Jon sees the lack of exterior jam extensions as a major obstacle to maintaining dry walls around cold climate window installations – expressing a challenge to the window industry. However, the topic is NOT without debate and we look forward to an interesting, dynamic presentation AND discussion. www.FenCon18.com delivers on another key element for progressive window and door manufacturers . . but really need to BE THERE to experience the entire learning experience!
For more information
FenCon18.com
joneakes.comoneakes.com
---
Print this page