Articles Community Events & Shows
Cutting edge ideas, information and suppliers on offer at FenCon18
January 6, 2018 By Al Dueck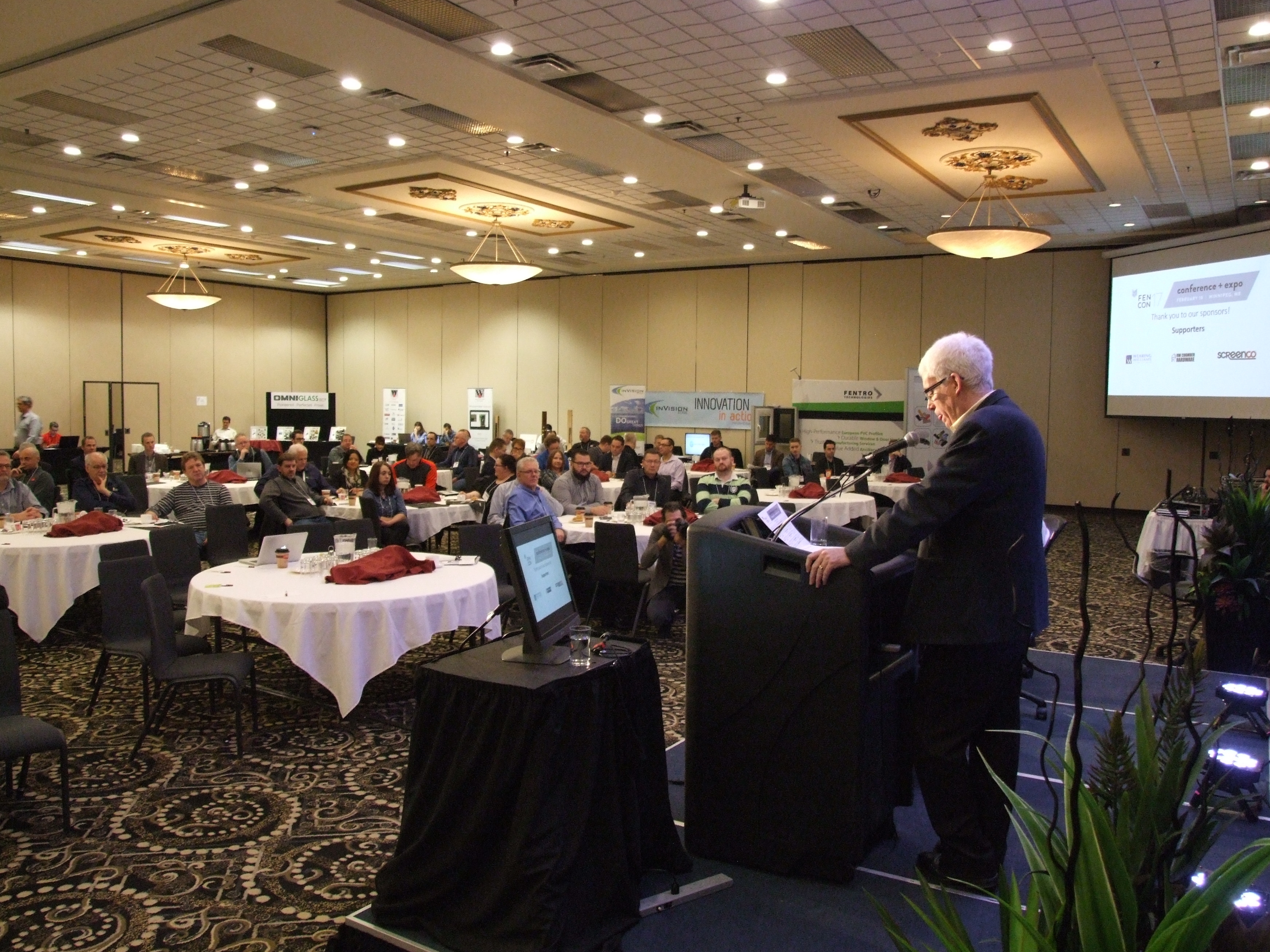 FenCon18, happening March 1 at the Victoria Inn Hotel and Convention Centre in Winnipeg, follows up the amazing success of initial Fenestration Manitoba window and door manufacturing conference in 2017 with even more cutting edge information and suppliers for fenestration professionals. Organizers have kept some of the preferred features through a one-day event packed full of seminars while moving that day to a Thursday and slightly later to March 1 for early spring timing. The 2018 edition is building on some of the very well-received topics – Continuous Improvement, ERP software systems and factory automation – but also bringing in a crisper focus on key topics such as more effectively implementing NAFS, finishing options excellent for fiberglass door panels and special cold-climate performance topics.
Matt Batcha of FeneTech Software, is quite excited to bringing a whole new topic for the window and door factory. "AJ, one of our Implementation experts, has just recently begun developing ideas for advancing software communication within the factory amongst the various equipment manufacturers. We think the IoT can bring another level of advancement, integration and automation to fenestration that has just begun developing. Our first presentation at Glassbuild was directed at/for equipment manufacturers while this session will be designed the first time ever for the managers of window factories! We are also very pleased to again become a key sponsor of this important conference."
Dave Goldsmith, engineer with Plygem and Joe Reed, senior director at Intertek will be combining 2 unique sessions designed to both provide insights into utilizing the AAMA 450 provision and testing while also providing the industry an opportunity for input into the development of a new sub-section to deal with composite mullions.
A new feature for FenCon18 is the half day seminars which will offer more intensive training and exposure to topics such as launching your own Lean/Continuous Improvement program and ERP program implementation, how to avoid the pitfalls and take best advantage of this evolving, critical resource.
Don't miss the surprise success of 2017 – the kick off mixing event the night before! It proved to be a wonderful opportunity
to mix, sip a cocktail and get into the frame of mind to discuss ideas with like minded, entrepreneurial people. All told, there will be a LOT of material to digest and perhaps most importantly, a lot of window and door manufacturing people to exchange ideas with as you ensure the long term competitiveness of your factory in a very rapidly changing world! "We are very pleased to note that the pre-registration to the event has even exceeded the kick-off level for 2017, says Nancy Zubriski, Executive Director, Fenestration Manitoba. "We highlighted FenCon18 at WinDoor and found a real sound interest as there is now a much broader awareness of this manufacturing focused conference."
Of course, Friendly Manitoba will ensure that there are numerous other activities and special facilities to visit while spending a day or two in the capital city – maybe including the world class Polar Bear exhibit?! Stay tuned for more details in the coming days and be sure to book your flights and accommodations for a very affordable day of professional development.
For more information
fencon18.com
---
Print this page