Articles Community Events & Shows
FenCon19 Extras: tours of pultrusion plant and Red River College
February 11, 2019 By FenCon19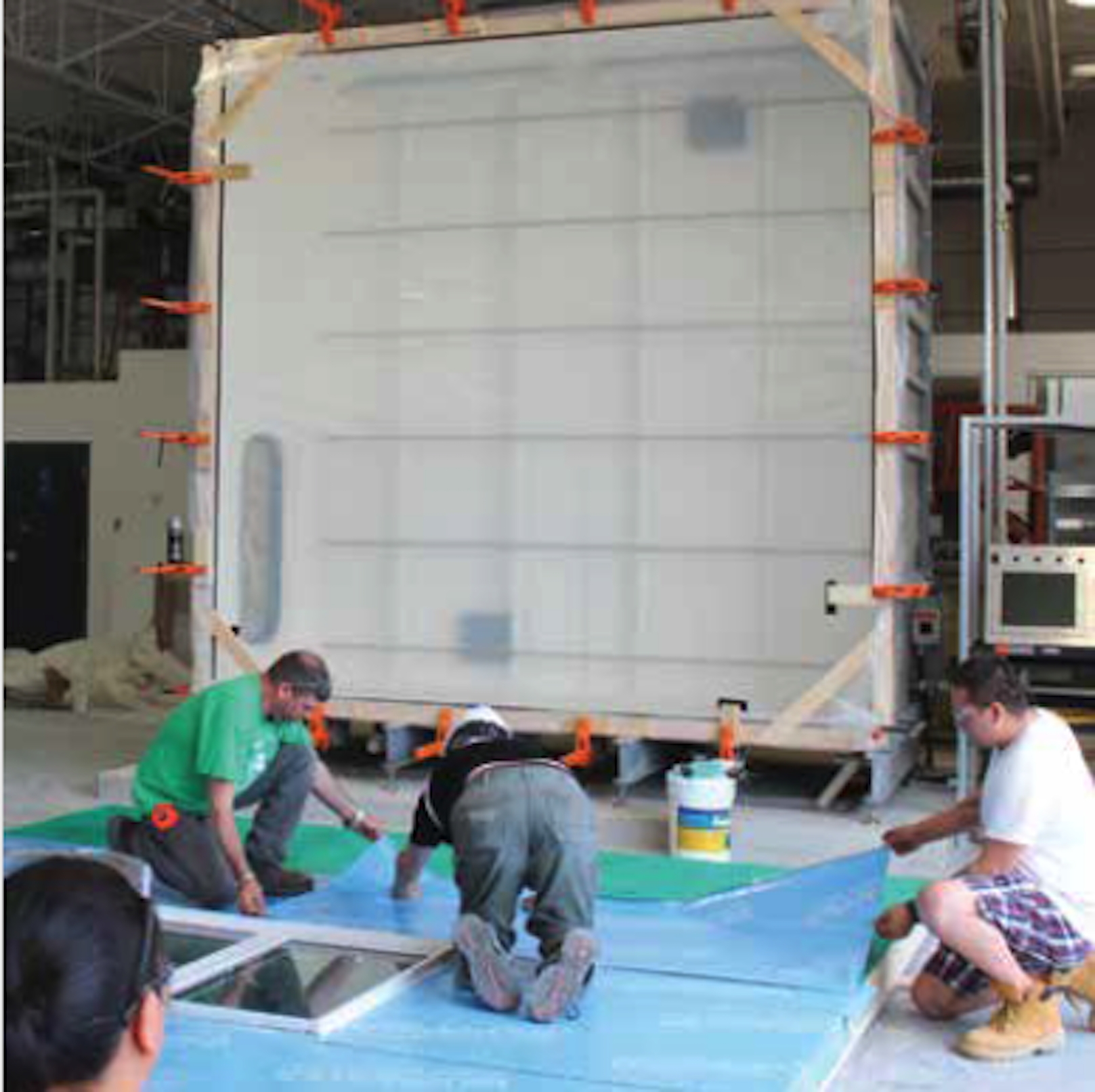 FenCon19 attendees will be able to choose between a tour of a local fibreglass lineal pultrusion plant and a look inside Red River College's Building Envelope Technology Access Centre on March 7 in Winnipeg. On the final day of the event, attendees can board buses to OmniGlass and the college for lunch and a two-hour excursion.
Providing the window and door manufacturing industry with a full product range of fiberglass lineals.OmniGlasshas has pioneered the development of fiberglass pultrusion for 35 years. Attendees will get a plant tour of the pultrusion facility seeing a leading-edge manufacturing process in a state-of-the-art controlled fiberglass environment.
"Omniglass is excited to offer a tour of our fibreglass pultrusion plant during FenCon19," owner John Zadro commented. "The tour will include the pultrusion process coupled with cutting, drilling and notching both on-line and off-line. Localized and area collection and handling of dust during these operations will be demonstrated and explained in detail. The tour will extend through structural composite to demonstrate the diversity and strength of large engineered fibreglass products. Demonstrations will show the performance benefits of fibreglass frames and reinforcements as a material of choice in the fenestration industry.
Both the myself and the founder of Omniglass will guide the tour and be available throughout the afternoon."
BETAC provides a multidisciplinary environment to facilitate advancements in building envelope technology primarily for durability and energy efficiency, while addressing the building's intended use, life service and climate zone location.
---
Print this page