Articles Community Events & Shows
Haberer to discuss IG "Deflategate" at IGMA Fall Technical Conference
July 23, 2015 By IGMA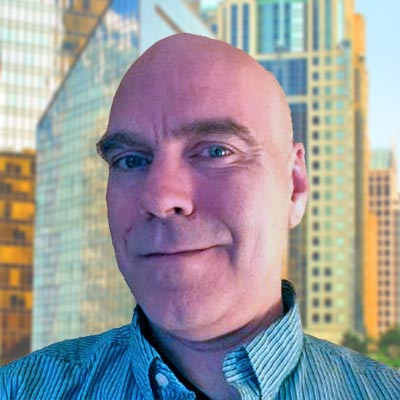 July 23, 2015 – What do insulating glass units and the recent NFL scandal have in common? Answer: Deflate the air to win! Trulite's Jeff Haberer will be taking a candid look at altitude and IG technology at the upcoming IGMA Fall Technical Conference, set in the "Mile High City" of Denver. The presentation is part of IGMA's ambitious technical program covering all things IG.
"This presentation won't tell you who is guilty and who's not," explains Haberer, "but it will review the serious issues that can arise when insulating glass units are taken to high altitudes. It will also explain the simple physics at play and point out key variables that make IG units susceptible to changes in altitude. It will also review some of the most common mitigation practices to alleviate high altitude concerns."
Jeff is the Director of Technical Services at Trulite Glass and Aluminum Solutions. He has a Mechanical Engineering degree from the University of Minnesota. His experience totals 29 years in the glass industry working in R&D and Technical Services. He has expertise in coated, tempered, insulating, and laminated glass. Jeff plays several leadership roles and is a very active member of ASTM, ISO, IGMA, and GANA. Jeff's focus has always been aimed at supporting customers with technically, through product selection, explanation, and problem solving.

These days when he is in town and not working, Jeff finds time to serve as Treasurer on his Minneapolis neighborhood board, and volunteers in a restorative justice program. When there's time and snow, he loves to cross-country ski and go winter camping.
IGMA is a dynamic group of glass industry professionals who voluntarily come together to solve common industry problems, meet common needs and accomplish goals relative to Insulating Glass in the Global Fenestration Industry. Those that attend our events are literally the who's who of our trade.
Whether you are a new to the industry or a veteran, we offer the opportunity to learn something new and be part of a group at the forefront of all things IG. Registration for this event is open now, so sign up on our website, mark your calendars and make travel arrangement for the IGMA conference in Denver!
For more information
http://www.igmaonline.org/events/IGMA%20Fall%202015/
---
Print this page